PANAHON UPDATE on
Tropical Depression 13W
as of 11 August 2011 @ 5:35am Ph Time
(Final Advisory)
Tropical Depression 13W is about 1,455 km ENE of Taipei, Taiwan. Wind gusts intensified to 75 kph. The system is moving NNW at 22 kph. Models forecast 13W to undergo minimal intensification as it moves North to NE. On 13 August, 13W is forecast to be some 550 km SSE of Tokyo, Japan. This disturbance is not a threat to the Philippines. Intertropical Convergence Zone continues to affect the Philippines bringing FAIR to RAINY weather.
With this development, this will be the
FINAL ADVISORY
on this tropical disturbance.
Quick Outlook in the Philippines Today
Luzon: FAIR
Visayas: FAIR/CLOUDY to RAINY
Mindanao: FAIR/CLOUDY to RAINY
===
♦♦♦ LATEST TRACKING MAP OF 13W ♦♦♦
===
♦♦♦ WESTERN PACIFIC SATELLITE IMAGE (approx. 3 hrs. ago) ♦♦♦
Click here for the Latest HI-RES Satellite Image
Click here for the Latest Flash Satellite Video
===
♦♦♦ LATEST WESTERN PACIFIC RAIN RATE ♦♦♦
===
♦♦♦ LATEST WESTERN PACIFIC SURFACE WIND ♦♦♦
===
♦♦♦ LATEST PHILIPPINE WATER WAVE HEIGHT AND DIRECTION ♦♦♦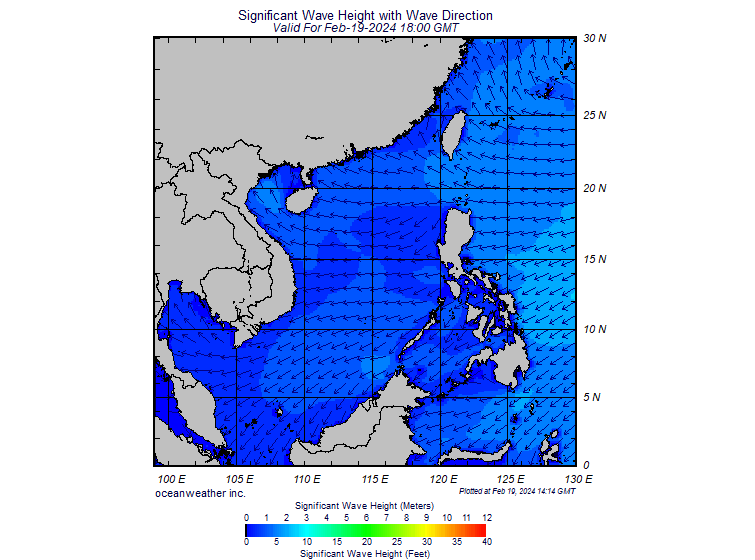 ===
♦♦♦ LATEST WESTERN PACIFIC WAVE HEIGHT AND DIRECTION ♦♦♦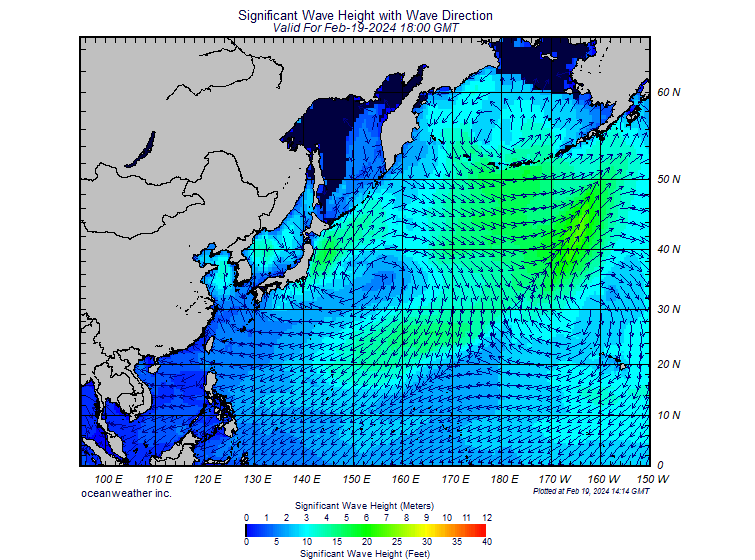 ===
♦♦♦ LATEST WESTERN PACIFIC SEA SURFACE TEMPERATURE ♦♦♦
•••
•••