PANAHON UPDATE
on Typhoon Nanmadol/14W/Mina
as of 25 August 2011 @ 5:57am Ph Time

Tropical Storm NANMADOL/14W/MINA quickly intensified into a Category 1 Typhoon several hours ago. It is virtually stationary along the Philippine Sea...about 340 km ENE of Virac, Catanduanes. Winds in the area are estimated at 150 kph. MINA is forecast to move westward to NW at 3 kph.
4-Day Typhoon NANMADOL/14W/MINA
Forecast Positions & Strength
AREAS HAVING PUBLIC STORM SIGNAL WARNING
SIGNAL NO. 4
(above 185 kph winds)

SIGNAL NO. 3
(100 to 185 kph winds)

SIGNAL NO. 2
(60 - 100 kph winds)

SIGNAL NO. 1
(from 45 - 60 kph winds)

NONE
NONE
Isabela
Cagayan
Northern Aurora
Rest of Aurora
Nueva Ecija
Nueva Vizcaya
Quirino
Ifugao
Mt. Province
Kalinga
Apayao
Calayan Grp of Is.
Babuyan Grp of Is.
Batanes Grp of Is.
PAGASA Advisory as of 25 August 2011 @ 5:03pm
FORECAST ANALYSIS AND EFFECTS
NANMADOL/14W/MINA's southwestern thick rainbands continue to cover the entire Central/Southern Luzon including Bicol Region, Quezon Province and Samar. A new forecast has been issued where MINA shall no longer merge with 97W. Instead, Both storm systems shall move northward slowly over the next several days making MINA slightly closer to Luzon. MINA shall hover to the east of Northern Luzon and Taiwan between 26 and 31 August and shall move to the northeast passing to the south of Japan by 02 September.
Expect rains and gusts over these areas. The system shall remain over the Eastern Philippine Sea at least until the end of this month. The system shall reach Category 3 Typhoon Status on 27 August and shall continue to intensify with peak wind gusts of 230 kph. The Southwest Moonsoon shall, once again, be pulled by this system bringing fair to rainy and windy conditions across the Philippines. Beware of flashfloods and landslides.
As of this forecast, there is 40% LANDFALL THREAT to the Philippines. If MINA continues with its erratic movement and suddenly veers more to the west closer to Luzon, PAGASA might issue Storm Signals in their upcoming advisories. Stay tuned.
♦♦♦ LATEST TRACKING MAP OF NANMADOL/14W/MINA ♦♦♦
♦♦♦ FORECAST MODELS FOCUS: NANMADOL/14W/(MINA) ♦♦♦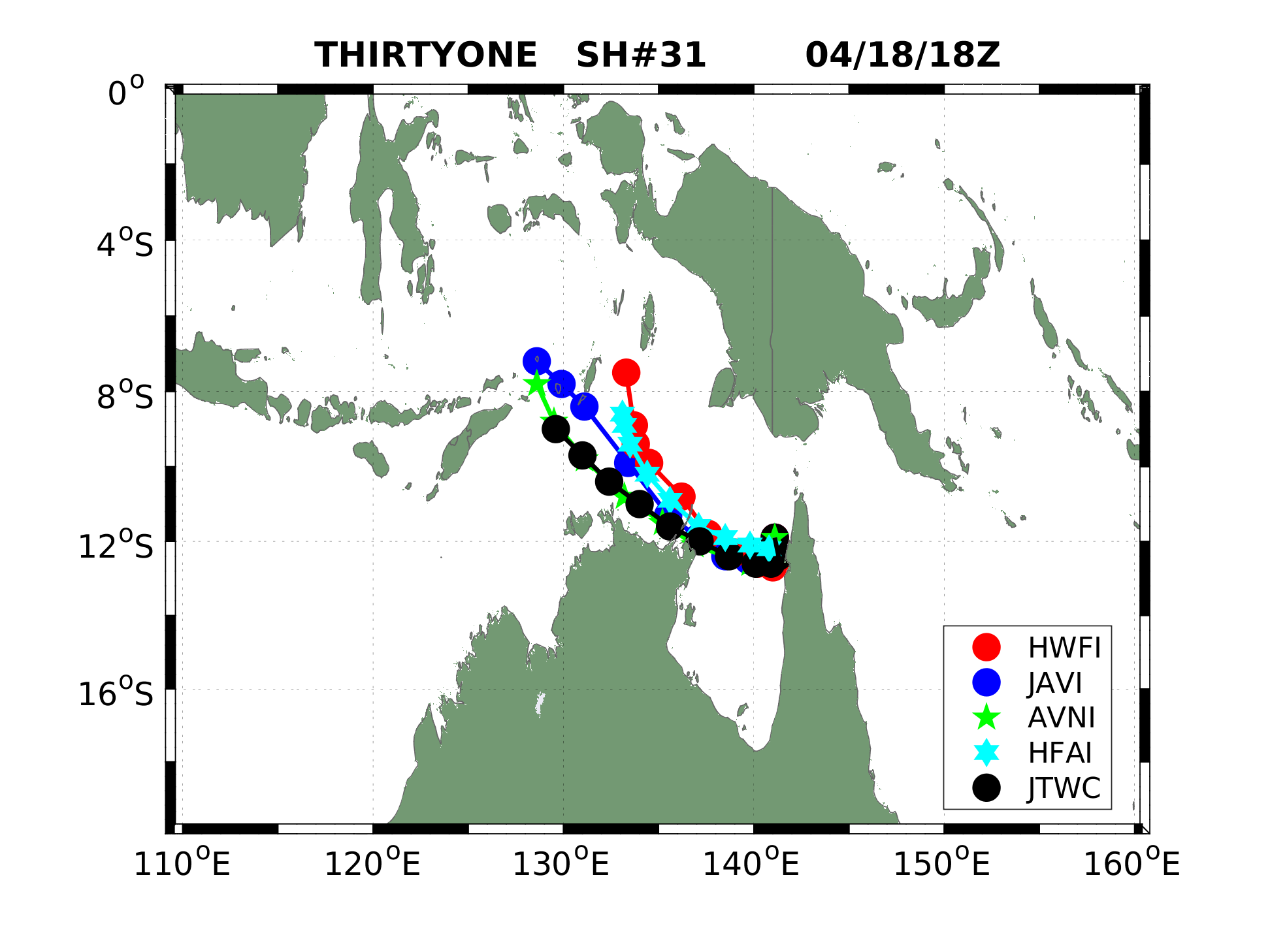 ===
PANAHON UPDATE
on Tropical Storm TALAS/15W
as of 25 August 2011 @ 4:51pm Ph Time

LPA 97W intensified and became a Tropical Storm now internationally known as TALAS. It is about 700 km WNW of Saipan. Wind gusts are estimated at 85 kph moving NNW at 16 kph towards Iwo To, Japan. On 30 August, TALAS shall be about 980 km SSE of Tokyo, Japan with wind gusts of 155 kph.
Tropical Storm TALAS is not a threat to the Philippines and is expected to pass just to the east of the Philippine Area of Responsiblity.
♦♦♦ LATEST TRACKING MAP OF TALAS/15W ♦♦♦
===
♦♦♦ WESTERN PACIFIC SATELLITE IMAGE (approx. 3 hrs. ago) ♦♦♦
Click here for the Latest HI-RES Satellite Image
Click here for the Latest Flash Satellite Video
===
♦♦♦ LATEST WESTERN PACIFIC RAIN RATE ♦♦♦
===
♦♦♦ LATEST WESTERN PACIFIC SURFACE WIND ♦♦♦
===
♦♦♦ LATEST PHILIPPINE WATER WAVE HEIGHT AND DIRECTION ♦♦♦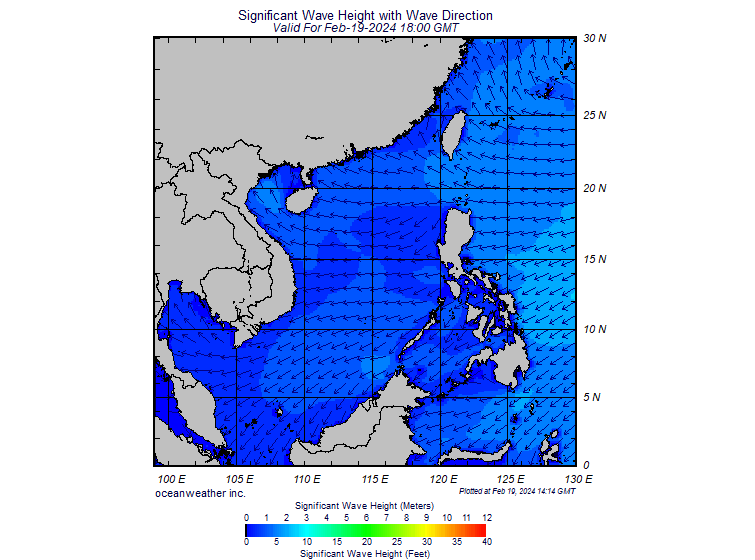 ===
♦♦♦ LATEST WESTERN PACIFIC WAVE HEIGHT AND DIRECTION ♦♦♦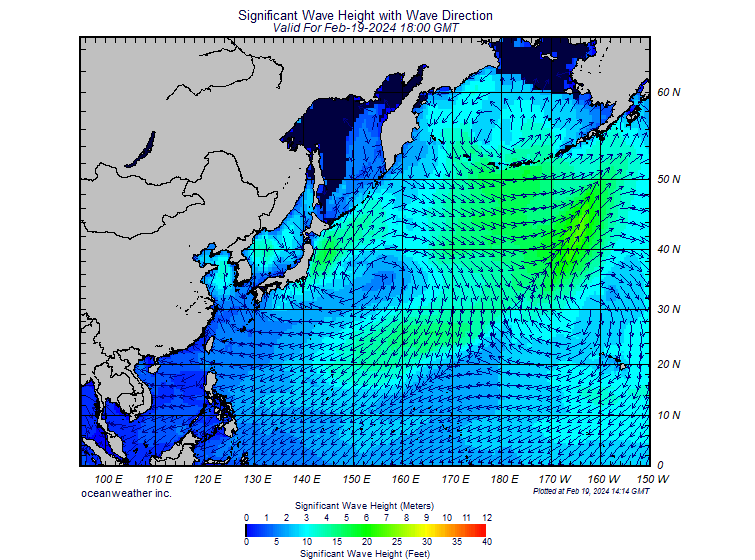 ===
♦♦♦ LATEST WESTERN PACIFIC SEA SURFACE TEMPERATURE ♦♦♦
•••
•••
Published with Blogger-droid v1.7.4