PANAHON UPDATE on
Typhoon KABAYAN/11W/MUIFA
as of 03 August 2011 @ 6:17am Ph Time
Typhoon KABAYAN/11W/MUIFA is now located to the east of Northern Taiwan as it continues to move near the northern Philippine Area of Responsibility...expected to exit the PAR by tomorrow afternoon. At 2am today, KABAYAN is about 1,185 km ESE of Taipei, Taiwan. It is moving ENE at 12 kph with wind gusts of 250 kph.
At 2pm later, KABAYAN shall be 1,035 km ESE of Taipei, Taiwan. Wind gusts stay at 250 kph.
Tomorrow 2pm, the system shall be about 880 km ESE of Taipei, Taiwan or 295 km ESE of Okinawa, Japan...still with wind gusts of 250 kph.
4-Day TYPHOON KABAYAN/11W/MUIFA
Forecast Positions & Strength
FORECAST ANALYSIS AND EFFECTS
Typhoon KABAYAN is still a very strong Category 3 Typhoon now approaching the island of Okinawa, Japan. It has a 38-km irregular eye and models are forecasting a slight intensification into a Category 4 Typhoon prior to landfall in Okinawa by early morning Friday, 05 August. After slashing Okinawa, KABAYAN shall continue to move NE into Eastern China and shall hover Southeastern China near Ningbo, Shanghai and Yancheng on 06 and 07 August as a Category 2 or 1 Typhoon. The system is still pulling the southwest moonsoon bringing rains in western Luzon particularly in NCR and nearby areas.
ECMWF now shows a Southeastern China landfall in its extended forecast. The system shall move into the East Sea just to the north of Taiwan and shall hit Southeastern Zhejiang Province dissipating inland near Mount Sanqing by 08 August.
KABAYAN shall enhance the southwest moonsoon as it exits the PAR that shall bring rains in Luzon, Philippines.
Quick Outlook in the Philippines Today
Luzon: FAIR to RAINY
Visayas: FAIR
Mindanao: FAIR
===
LPA Alert:
LPA 98W has now a medium chance of development...about 480 km WNW of Wake Island...very far from the Philippines.
===
♦♦♦ LATEST TRACKING MAP OF KABAYAN/11W/MUIFA ♦♦♦
♦♦♦ FORECAST MODELS FOCUS: 11W/MUIFA (KABAYAN) ♦♦♦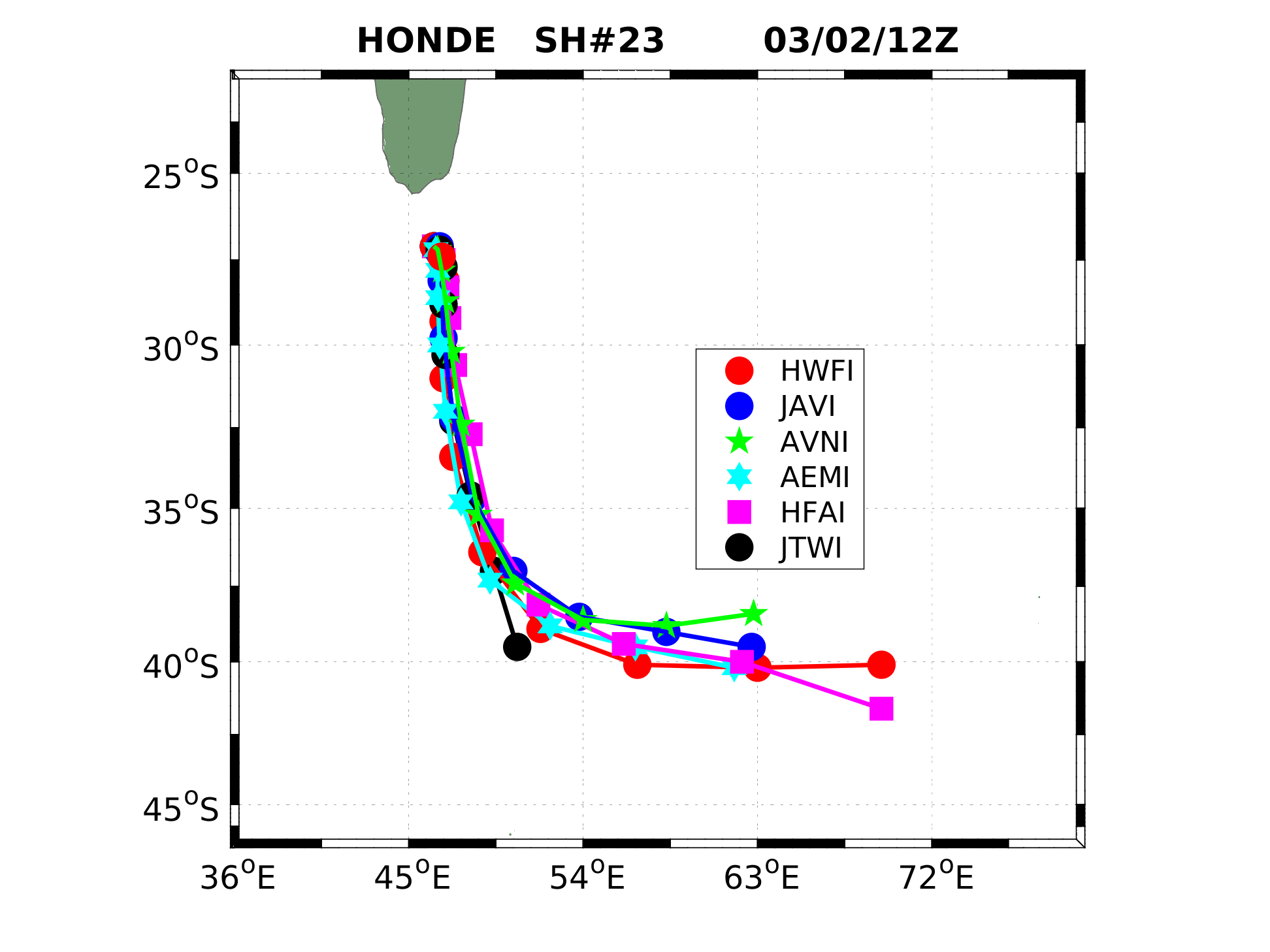 ===
♦♦♦ WESTERN PACIFIC SATELLITE IMAGE (approx. 3 hrs. ago) ♦♦♦
Click here for the Latest HI-RES Satellite Image
Click here for the Latest Flash Satellite Video
===
♦♦♦ LATEST WESTERN PACIFIC RAIN RATE ♦♦♦
===
♦♦♦ LATEST WESTERN PACIFIC SURFACE WIND ♦♦♦
===
♦♦♦ LATEST PHILIPPINE WATER WAVE HEIGHT AND DIRECTION ♦♦♦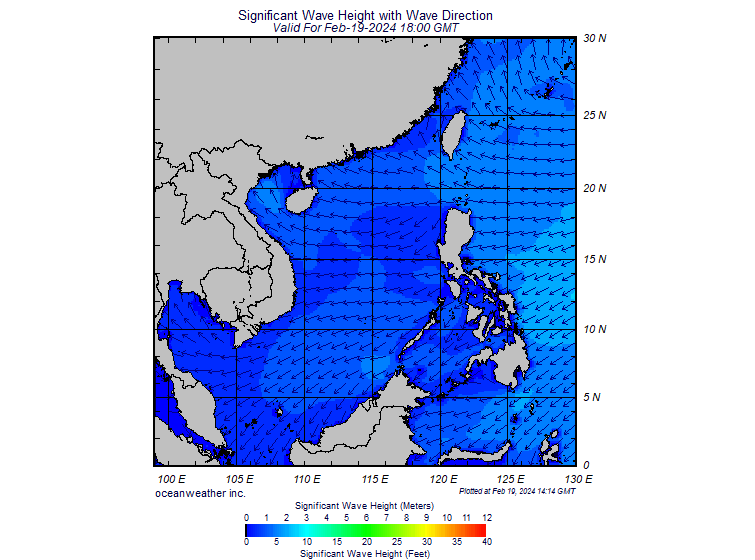 ===
♦♦♦ LATEST WESTERN PACIFIC WAVE HEIGHT AND DIRECTION ♦♦♦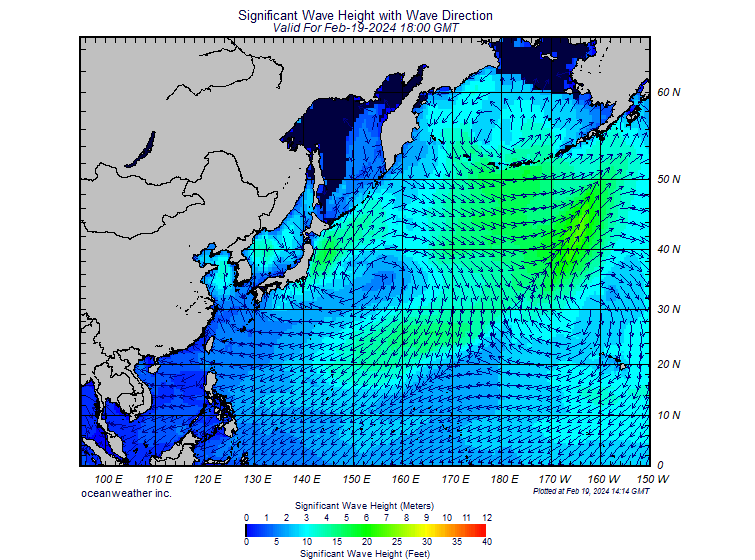 ===
♦♦♦ LATEST WESTERN PACIFIC SEA SURFACE TEMPERATURE ♦♦♦
•••
•••