PANAHON UPDATE
on Tropical Depression 18W/Pre-Onyok
as of 12 September 2011 @ 3:41am Ph Time

LPA 91W intensified into a Tropical Depression and was named 18W. The system shall enter the Philippine Area of Responsibility sometime today and shall be named ONYOK locally. 18W is about 1,450 km ENE of Basco, Batanes with wind gusts of 65 kph moving westward at 12 kph toward the Northern Philippine Sea. Initial forecast shows 18W to intensify reaching peak gusts of 130 kph by 14 September while over the east of Taiwan and Miyakojima. On 16 September, 18W shall be over the East China Sea about 375 km SSW of Jeju Island. 18W is not a threat to the Philippines.
Alternate Forecast:
ECMWF tracks 18W more to the west taking it to the Northern tip of Taiwan and into Eastern Fujian Province in China between 19 and 21 September 2011.

Intertropical Convergence Zone continuous to affect the Philippines.
ACTIVE TROPICAL DISTURBANCE
(Inside the Philippine Area of Responsibility)
♦♦♦ LATEST TRACKING MAP OF 18W/Pre-Onyok ♦♦♦
===
LPA Alert:
LPA 93W is about 40 km NE of Kon Tum, Vietnam.
===
♦♦♦ WESTERN PACIFIC SATELLITE IMAGE (approx. 3 hrs. ago) ♦♦♦
Click here for the Latest HI-RES Satellite Image
Click here for the Latest Flash Satellite Video
===
♦♦♦ LATEST WESTERN PACIFIC RAIN RATE ♦♦♦
===
♦♦♦ LATEST WESTERN PACIFIC SURFACE WIND ♦♦♦
===
♦♦♦ LATEST PHILIPPINE WATER WAVE HEIGHT AND DIRECTION ♦♦♦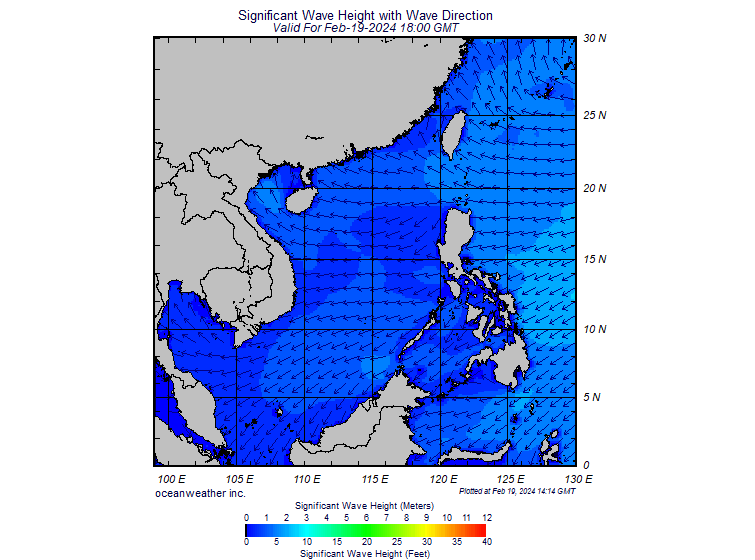 ===
♦♦♦ LATEST WESTERN PACIFIC WAVE HEIGHT AND DIRECTION ♦♦♦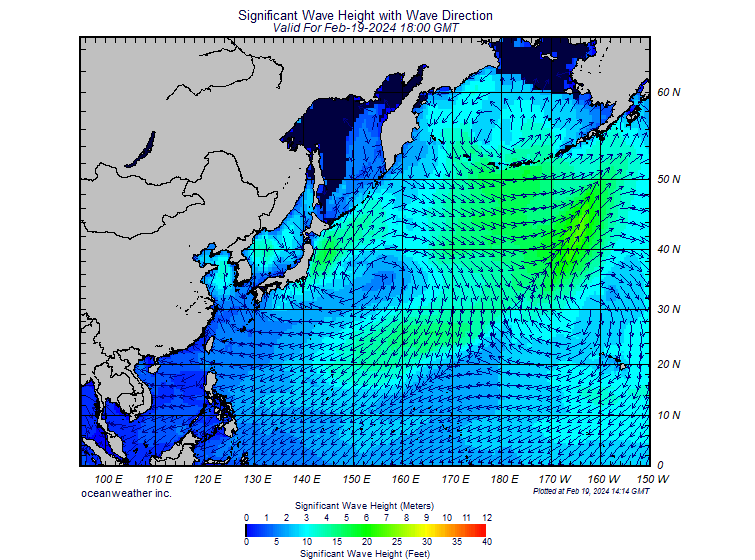 ===
♦♦♦ LATEST WESTERN PACIFIC SEA SURFACE TEMPERATURE ♦♦♦
•••