PANAHON UPDATE
on Tropical Storm 20W (Pre-PEDRING)
as of 24 September 2011 @ 5:20am Ph Time

Tropical Depression 20W intensifies while still outside the PAR just west of Guam and becomes a Tropical Storm. It is about 245 km East of the Philippine Area of Responsibility or 1,405 km ENE of Virac, Catanduanes. Peak wind gusts are estimated at 85 kph moving WNW at 14 kph toward the Philippine Sea. TS 20W shall be named PEDRING once it enters the PAR this weekend. It is expected to intensify into a Category 4 Typhoon by 28 September with gusts of up to 295 kph due to high sea surface temperature and low vertical wind shear before making landfall over Cagayan. On 29 September, this system is forecast to be a Category 1 Typhoon (150 kph wind gusts), about 45 km WNW of Pagudpud. Watch out for more updates.
ACTIVE TROPICAL DISTURBANCE
(Outside the Philippine Area of Responsibility)
♦♦♦ LATEST TRACKING MAP OF 20W/Pre-PEDRING ♦♦♦
LPA Alert:
LPA 97W is about 535 km WSW of Hongkong.
===
♦♦♦ WESTERN PACIFIC SATELLITE IMAGE (approx. 3 hrs. ago) ♦♦♦
Click here for the Latest HI-RES Satellite Image
Click here for the Latest Flash Satellite Video
===
♦♦♦ LATEST WESTERN PACIFIC RAIN RATE ♦♦♦
===
♦♦♦ LATEST WESTERN PACIFIC SURFACE WIND ♦♦♦
===
♦♦♦ LATEST PHILIPPINE WATER WAVE HEIGHT AND DIRECTION ♦♦♦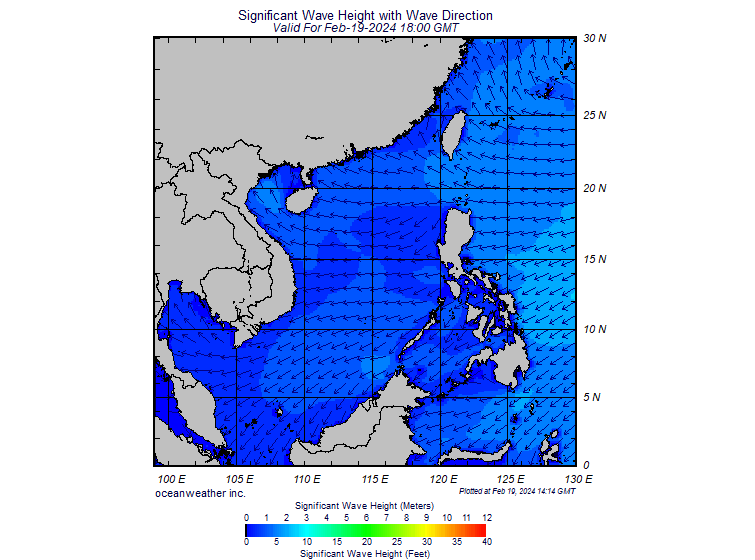 ===
♦♦♦ LATEST WESTERN PACIFIC WAVE HEIGHT AND DIRECTION ♦♦♦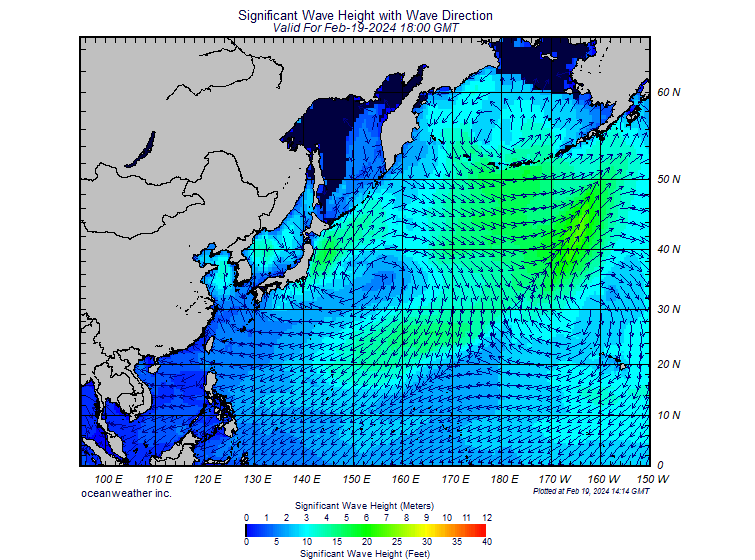 ===
♦♦♦ LATEST WESTERN PACIFIC SEA SURFACE TEMPERATURE ♦♦♦
•••