PANAHON UPDATE
Tropical Storm 17W/Kulap
as of 07 September 2011 @ 7:24pm Ph Time

LPA 90W rapidly gained strength and became a Tropical Storm with international name KULAP. The system is about 1,430 km ENE of Basco, Batanes. Wind gusts are estimated at 85 kph moving northward at 9 kph. KULAP is about 75 km east of the Philippine Area of Responsiblity. It is forecast to hover to the northeasternmost part of the PAR by 09 September. KULAP shall intensify into a Category 1 Typhoon with projected wind gusts of 165 kph heading toward Okinawa and into Southeastern China near Southern Zhejiang by 12 September. KULAP shall, once again, pull the Southwest Moonsoon bringing rains and gusts across the Philippines.
ACTIVE TROPICAL DISTURBANCE
(Outside the Philippine Area of Responsibility)
♦♦♦ LATEST TRACKING MAP OF KULAP/17W ♦♦♦
===
♦♦♦ WESTERN PACIFIC SATELLITE IMAGE (approx. 3 hrs. ago) ♦♦♦
Click here for the Latest HI-RES Satellite Image
Click here for the Latest Flash Satellite Video
===
♦♦♦ LATEST WESTERN PACIFIC RAIN RATE ♦♦♦
===
♦♦♦ LATEST WESTERN PACIFIC SURFACE WIND ♦♦♦
===
♦♦♦ LATEST PHILIPPINE WATER WAVE HEIGHT AND DIRECTION ♦♦♦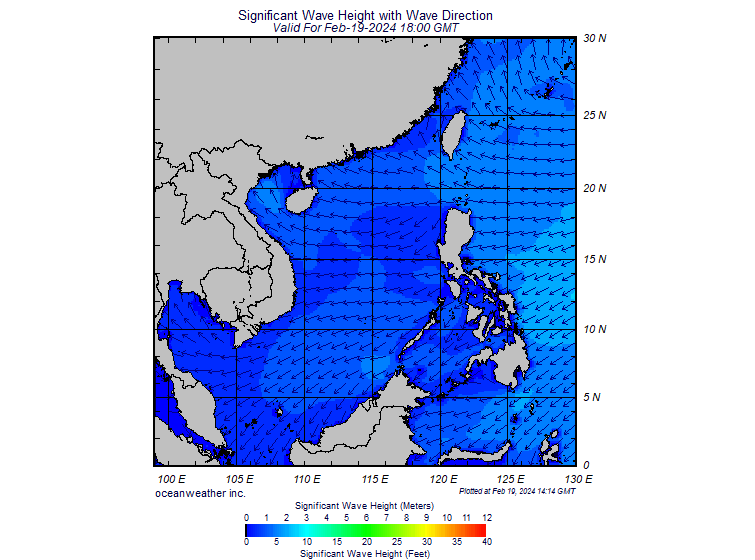 ===
♦♦♦ LATEST WESTERN PACIFIC WAVE HEIGHT AND DIRECTION ♦♦♦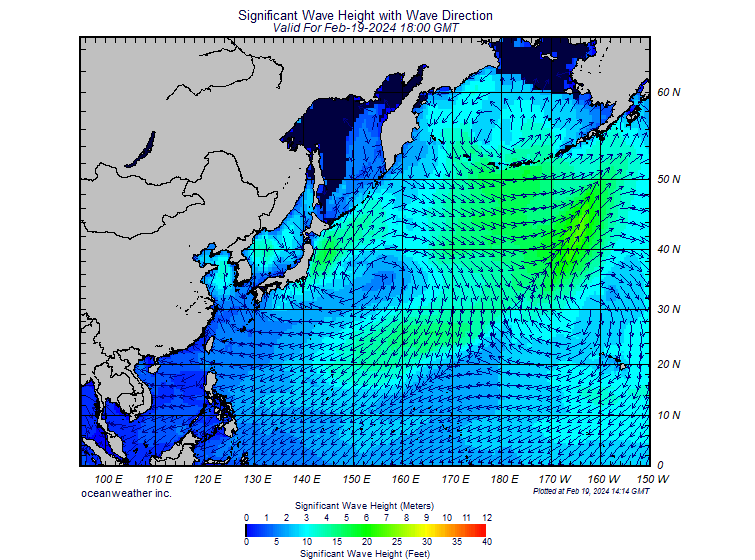 ===
♦♦♦ LATEST WESTERN PACIFIC SEA SURFACE TEMPERATURE ♦♦♦
•••