PANAHON UPDATE
on Tropical Depression 18W/Onyok
as of 13 September 2011 @ 6:45am Ph Time

Tropical Depression 18W/ONYOK is about 1,365 km ENE of Basco, Batanes with wind gusts of 75 kph moving westward at 3 kph toward the Northern Philippine Sea. Initial forecast shows 18W to intensify reaching peak gusts of 140 kph by 17 September while over Okinawa. On 18 September, 18W shall be over the East China Sea about 520 km ESE of Shanghai, China. As of this forecast, there is no indication that this system shall make landfall in the Philippines.
ACTIVE TROPICAL DISTURBANCE
(Inside the Philippine Area of Responsibility)
♦♦♦ LATEST TRACKING MAP OF 18W/Onyok ♦♦♦
===
LPA Alert:
LPA 93W is over the Gulf of Tonkin about 80 km SE of Thanh Hóa, Vietnam.
New LPA 94W forms about 920 km ENE of Saipan.
===
♦♦♦ WESTERN PACIFIC SATELLITE IMAGE (approx. 3 hrs. ago) ♦♦♦
Click here for the Latest HI-RES Satellite Image
Click here for the Latest Flash Satellite Video
===
♦♦♦ LATEST WESTERN PACIFIC RAIN RATE ♦♦♦
===
♦♦♦ LATEST WESTERN PACIFIC SURFACE WIND ♦♦♦
===
♦♦♦ LATEST PHILIPPINE WATER WAVE HEIGHT AND DIRECTION ♦♦♦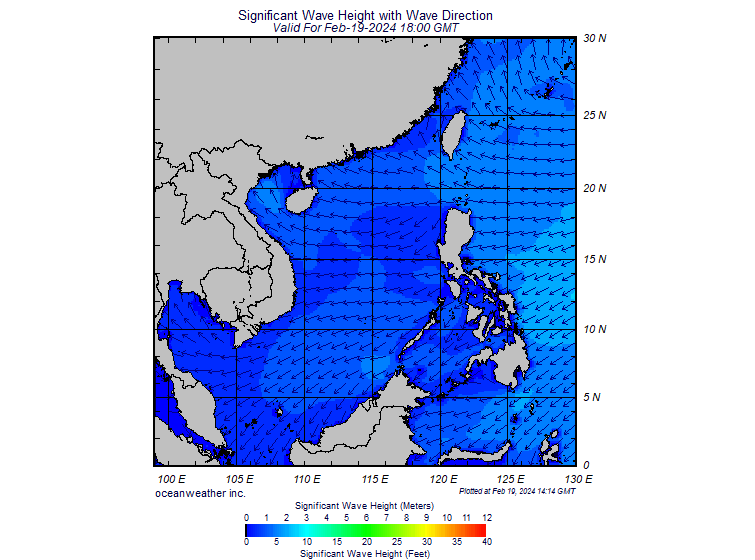 ===
♦♦♦ LATEST WESTERN PACIFIC WAVE HEIGHT AND DIRECTION ♦♦♦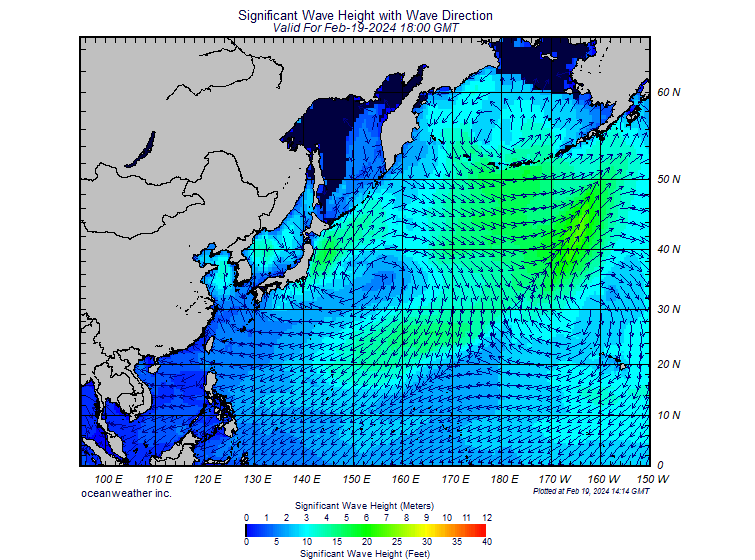 ===
♦♦♦ LATEST WESTERN PACIFIC SEA SURFACE TEMPERATURE ♦♦♦
•••