Intertropical Convergence Zone continues to affect the country. Fair to heavy rainy periods associated with lightning and thunderstorms must be expected. Meanwhile, a weather disturbance is forecast to drift over Extreme Northern Luzon. This disturbance shall linger from Calayan/Camiguin/Batanes Islands moving to the west of Ilocos and back just to the south of Taiwan. Some weird tracking here! Anyway, this should bring heavy downpours to most areas in Luzon between 10 to 13 July 2011.
LPA Alert
LPA 94W east of Northern Samar...about 875 km ESE of Sorsogon. Strengthening has been noted. Winds in the area are estimated at 37 kph. The system is moving NW.
LPA 95W outside the PAR just west of the Spratly Islands over the West Philippine Sea.
LPA 97W drifted far north of Catanduanes...about 275 km ESE of Baler. The system is moving WNW closer to Northern Luzon. Winds in the area are estimated at 27 kph. This will bring rains in Bicol and Luzon.
These weather systems combined with ITCZ shall bring rains in Visayas and Mindanao. Models are still struggling to resolve as to which of these minor circulations shall develop into a significant tropical cyclone. Stay tuned for updates.
===
The IMAGES below are always UPDATED:
♦♦♦ LATEST WESTERN PACIFIC SATELLITE IMAGE ♦♦♦
Click here for the Latest HI-RES Satellite Image
Click here for the Latest Flash Satellite Video
===
♦♦♦ LATEST WESTERN PACIFIC RAIN RATE ♦♦♦
===
♦♦♦ LATEST WESTERN PACIFIC SURFACE WIND ♦♦♦
===
♦♦♦ LATEST PHILIPPINE WATER WAVE HEIGHT AND DIRECTION ♦♦♦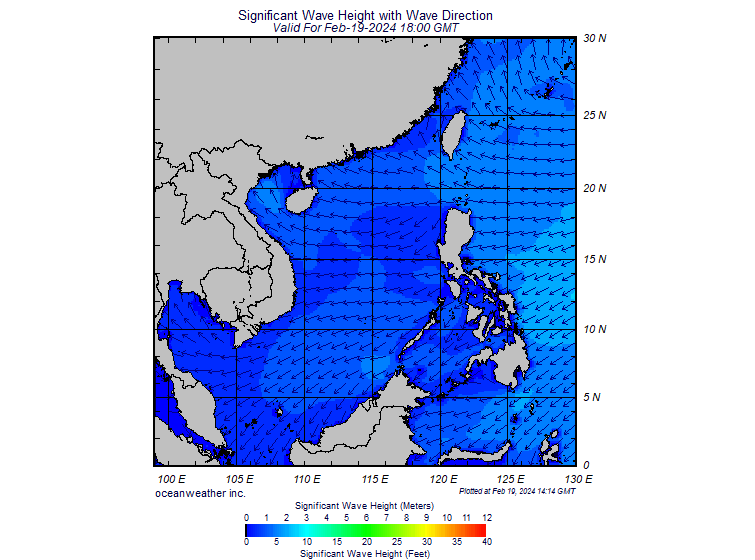 ===
♦♦♦ LATEST WESTERN PACIFIC WAVE HEIGHT AND DIRECTION ♦♦♦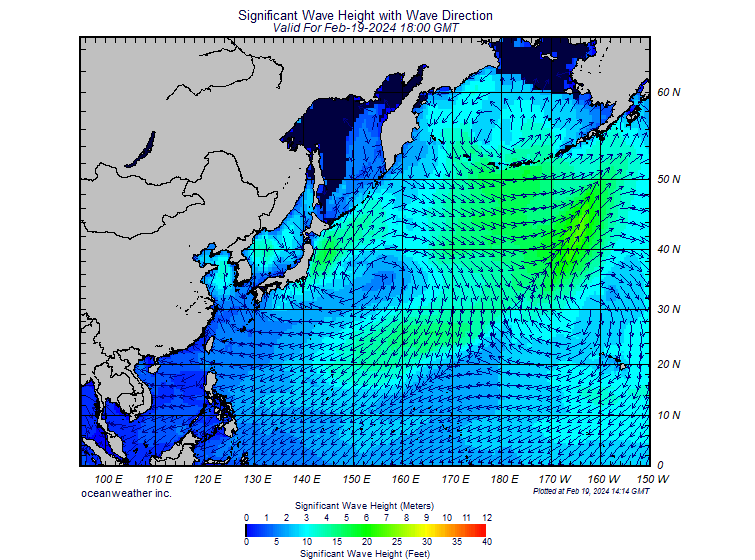 ===
♦♦♦ LATEST WESTERN PACIFIC SEA SURFACE TEMPERATURE ♦♦♦
•••
•••