PANAHON UPDATE
as of 10 July 2011 @ 8:04pm Ph Time
Intertropical Convergence Zone and a Moonsoon Trough continues to affect the country. Fair to heavy rainy periods associated with lightning and thunderstorms must be expected.
LPA Alert
LPA 94W located in the vicinity of Taiwan. This system that is part of monsoon trough and southwest monsoon are affecting Luzon. This weather system combined with ITCZ shall bring rains in the country that could trigger landslides and flashfloods. No further development is expected and dissipation is imminent.
LPA 90W located west of Wake Island (very far from the Philippines). Models track this system to develop and move WNW in the coming days.
===
The IMAGES below are always UPDATED:
♦♦♦ LATEST WESTERN PACIFIC SATELLITE IMAGE ♦♦♦
Click here for the Latest HI-RES Satellite Image
Click here for the Latest Flash Satellite Video
===
♦♦♦ LATEST WESTERN PACIFIC RAIN RATE ♦♦♦
===
♦♦♦ LATEST WESTERN PACIFIC SURFACE WIND ♦♦♦
===
♦♦♦ LATEST PHILIPPINE WATER WAVE HEIGHT AND DIRECTION ♦♦♦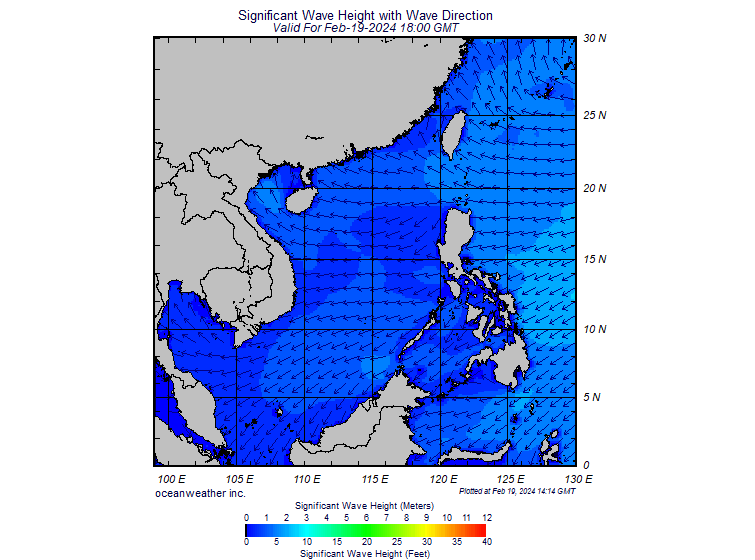 ===
♦♦♦ LATEST WESTERN PACIFIC WAVE HEIGHT AND DIRECTION ♦♦♦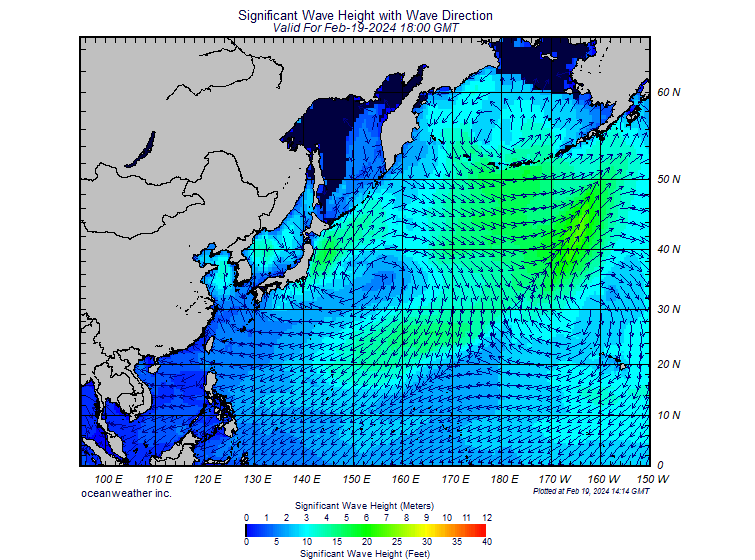 ===
♦♦♦ LATEST WESTERN PACIFIC SEA SURFACE TEMPERATURE ♦♦♦
•••
•••