PANAHON UPDATE on
Tropical Storm KABAYAN/11W/MUIFA
as of 28 July 2011 @ 6:35pm Ph Time
TROPICAL STORM KABAYAN/11W/MUIFA stepped into the Philippine Area of Responsiblity this afternoon. At 2pm today, it is about 1,040 km east of Borongan, Samar or just over the vicinity of the Philippine Area of Responsibility. The system is moving westward at 29 kph. Wind gusts reaches 90 kph.
At 2am tomorrow, KABAYAN shall be 895 km ENE of Borongan, Samar.
4-Day TROPICAL STORM KABAYAN/11W/MUIFA
Forecast Positions & Strength
FORECAST ANALYSIS AND EFFECTS
Tropical Storm KABAYAN shall continue to move WNW to NW along the east Philippine Sea in the next 36 hours before turning poleward sharply. It shall slow down while tracking northward until 30 July before turning to the northeast. KABAYAN shall intensify into a Category 1 Typhoon by 31 July and is forecast to exit the Philippine Area of Responsibility on 01 August. The extended track takes KABAYAN back to a poleward movement by 02 August towards Southern Japan.
KABAYAN shall enhance the southwest moonsoon that shall bring rains into Mindanao becoming widespread into Visayas and Luzon as the system tracks northward. Overall, fair to wet weather shall prevail in the country until early next week.
Quick Outlook in the Philippines Today
Luzon: FAIR becoming RAINY in the western section
Visayas: FAIR to RAINY
Mindanao: FAIR to RAINY
===
♦♦♦ LATEST TRACKING MAP OF KABAYAN/11W/MUIFA ♦♦♦
===
♦♦♦ LATEST TRACKING MAP OF JUANING/10W/NOCK-TEN ♦♦♦
===
LPA Alert:
LPA 96W located WNW of Guam.
We'll keep an eye on this disturbance for possible development.
===
♦♦♦ WESTERN PACIFIC SATELLITE IMAGE (approx. 3 hrs.ago) ♦♦♦
Click here for the Latest HI-RES Satellite Image
Click here for the Latest Flash Satellite Video
===
♦♦♦ LATEST WESTERN PACIFIC RAIN RATE ♦♦♦
===
♦♦♦ LATEST WESTERN PACIFIC SURFACE WIND ♦♦♦
===
♦♦♦ LATEST PHILIPPINE WATER WAVE HEIGHT AND DIRECTION ♦♦♦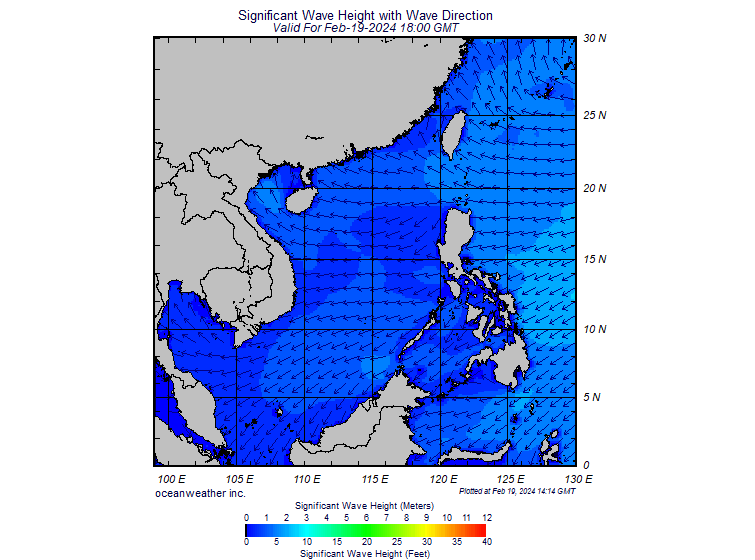 ===
♦♦♦ LATEST WESTERN PACIFIC WAVE HEIGHT AND DIRECTION ♦♦♦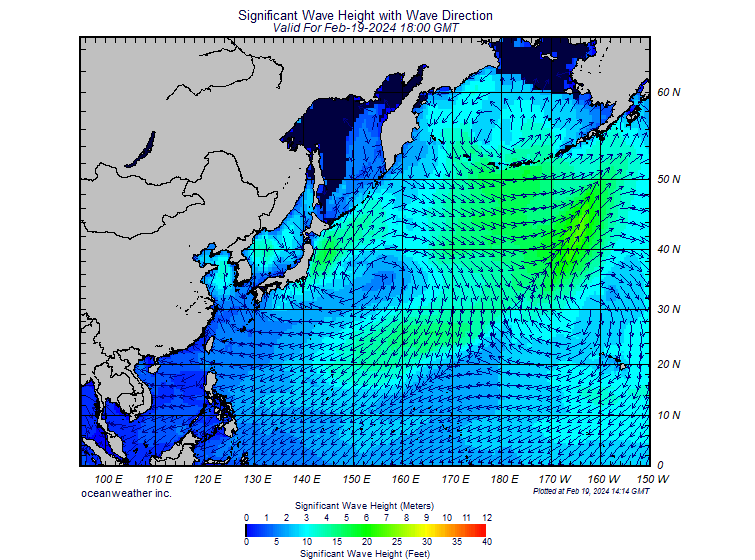 ===
♦♦♦ LATEST WESTERN PACIFIC SEA SURFACE TEMPERATURE ♦♦♦
•••
•••