PANAHON UPDATE on
Tropical Storm JUANING/10W/NOCK-TEN
as of 26 July 2011 @ 8:12pm Ph Time
Tropical Storm JUANING/10W slowed down while drifting westward at 9 kph to the north of Camarines Sur after crossing Catanduanes this morning...about to make landfall in Northern Camarines Norte tonight. At 2pm today, it is about 10 km NNE of Siruma, Camarines Sur or 50 km NNE of Naga City/CWC. Wind gusts reaches 85 kph.
At 2am tomorrow, it shall be over Lamon Bay or about 25 km SSE of Polilio Island or 45 km ESE of Infanta, Quezon and some 75 km ENE of Lucena City. Wind gusts stays at 85 kph.
4-Day TROPICAL STORM JUANING/10W/NOCK-TEN
Forecast Positions & Strength
AREAS HAVING PUBLIC STORM SIGNAL WARNING
SIGNAL NO. 4
(above 185 kph winds)

SIGNAL NO. 3
(100 to 185 kph winds)

SIGNAL NO. 2
(60 - 100 kph winds)

SIGNAL NO. 1
(from 45 - 60 kph winds)

NONE
NONE
Camarines Prov.
Albay
Catanduanes
Pangasinan
Nueva Ecija
Zambales
Pampanga
Tarlac
Bulacan
Bataan
Rizal
Cavite
Laguna
Batangas
Quezon
Polillo Island
Metro Manila
Ilocos Norte
Ilocos Sur
Apayao
Cagayan
Abra
Kalinga
Isabela
Mt. Province
Ifugao
La Union
Benguet
Nueva Vizcaya
Quirino
Aurora
Mindoro Prov.
Lubang Is.
Marinduque
Romblon
Burias Is.
Masbate
Ticao Is.
Sorsogon

FORECAST ANALYSIS AND EFFECTS
Tropical Storm JUANING is about to make landfall in Camarines Norte tonight. It is forecast to pass very near Daet, Vinzons, Paracale, Jose Panganiban and Capalonga. It shall exit Camarines Norte via Lamon Bay tomorrow early morning continuing its West to WNW movement towards the south of Infanta Quezon and moving into Bulacan just south of Angat Lake and passing between San Jose Del Monte and Norzagaray. JUANING shall also cross Baliuag and shall move into Pampanga between San Fernando and Mexico. The system shall also pass very near Porac and Angeles City and into Mount Pinatubo. It shall then cross Zambales near Botolan and Iba before exiting into the West Philippine Sea by 28 July.
JUANING shall be out of the Philippine Area of Responsibility on the night of 28 July. It shall continue moving WNW towards Northern Hainan Province by 30 July before moving into the Gulf of Tonkin.
Bicol shall continue to experience deteriorating weather tonight while JUANING's inner rainbands continue to sweep the region. Beware of landslides and flashfloods in the area. Coastal waters in Bicol and the rest of Eastern Luzon shall be moderate to rough. Please note that the storm's forward motion could still change due to varying elements.
Quick Outlook in the Philippines Today
Luzon: RAINY to STORMY
Visayas: RAINY
Mindanao: RAINY
===
♦♦♦ LATEST TRACKING MAP OF JUANING/10W/NOCK-TEN ♦♦♦
♦♦♦ FORECAST MODELS FOCUS: 10W/NOCK-TEN (JUANING) ♦♦♦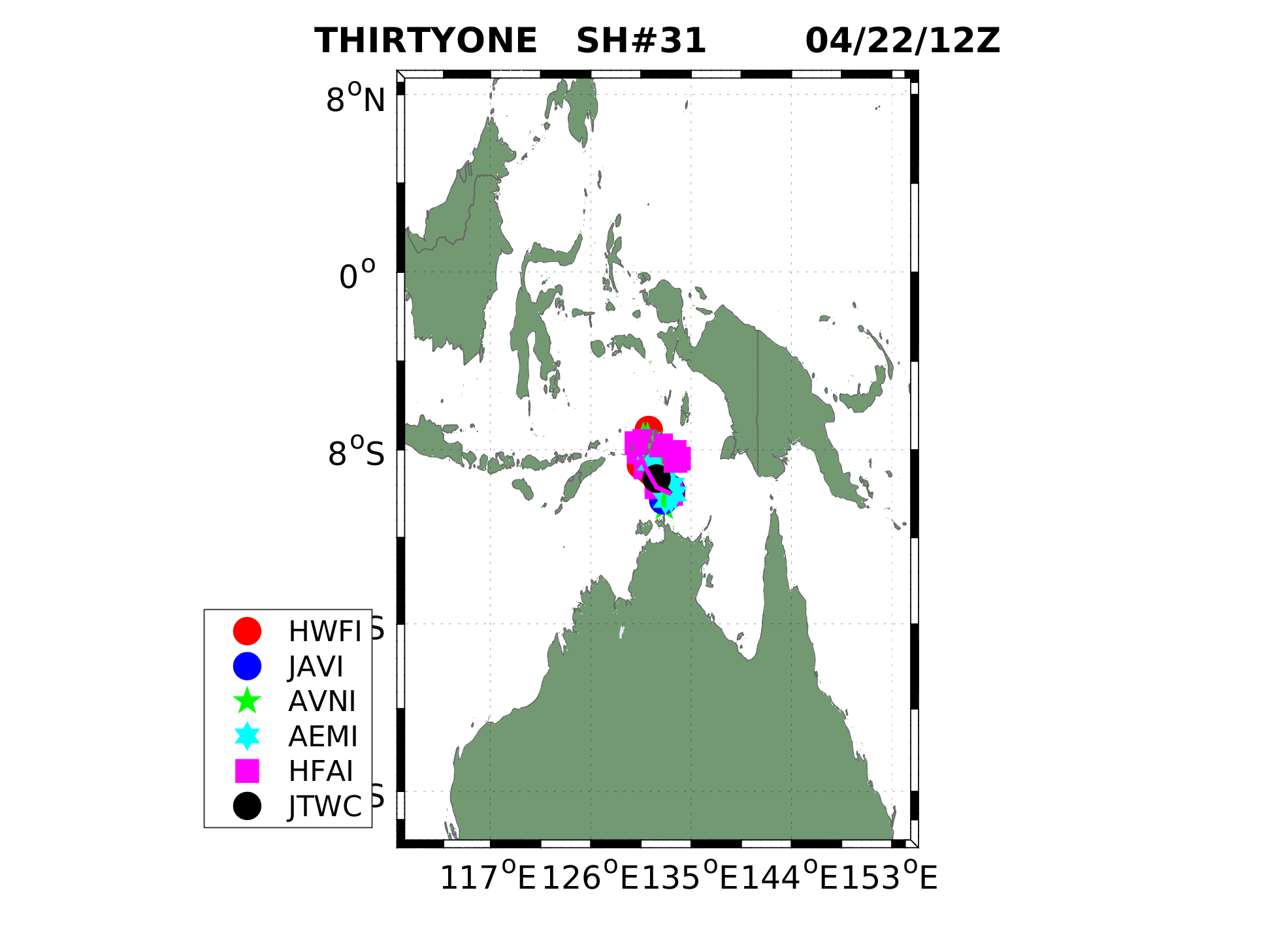 ===============================================================
PANAHON UPDATE on
Tropical Depression 11W
as of 26 July 2011 @ 5:47pm Ph Time
Tropical Depression 11W has picked up more speed and is now about 960 km ENE of Palau with wind gusts of 75 kph. 11W is moving NW at 33 kph towards the Western Pacific Ocean. Initial forecast shows that the system shall move NW to northward just over the vicinity of the Philippine Area of Responsibility passing thosands of kilometers to the west of Guam. The system shall intensify with wind gusts of 165 kph later in the forecast.
Right now, this disturbance is not a threat to the Philippines.
♦♦♦ LATEST TRACKING MAP OF 11W ♦♦♦
===
LPA Alert:
New LPA 95W forms 950 km ESE of Guam or 700 km WNW of Palikir, Micronesia. This disturbance is located to the ENE of TD 11W.
===
♦♦♦ WESTERN PACIFIC SATELLITE IMAGE (approx. 3 hrs.ago) ♦♦♦
Click here for the Latest HI-RES Satellite Image
Click here for the Latest Flash Satellite Video
===
♦♦♦ LATEST WESTERN PACIFIC RAIN RATE ♦♦♦
===
♦♦♦ LATEST WESTERN PACIFIC SURFACE WIND ♦♦♦
===
♦♦♦ LATEST PHILIPPINE WATER WAVE HEIGHT AND DIRECTION ♦♦♦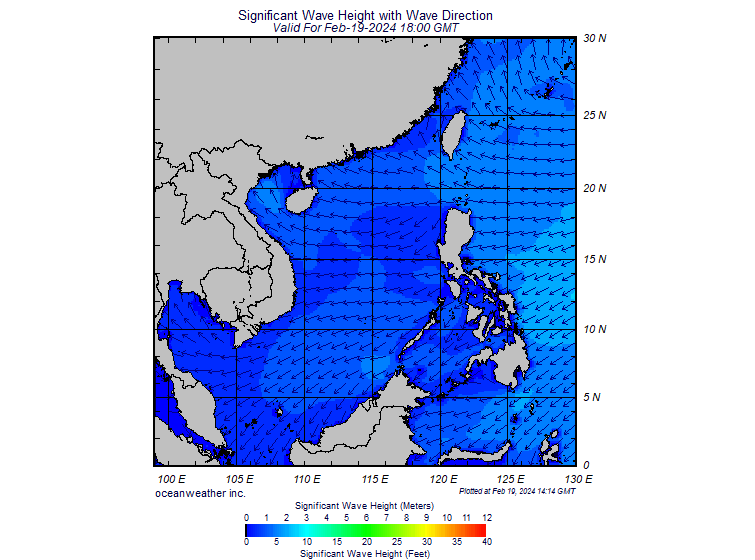 ===
♦♦♦ LATEST WESTERN PACIFIC WAVE HEIGHT AND DIRECTION ♦♦♦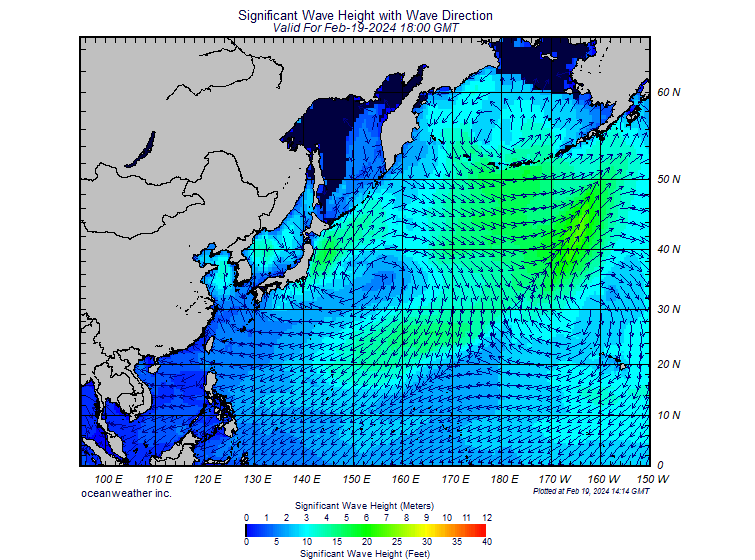 ===
♦♦♦ LATEST WESTERN PACIFIC SEA SURFACE TEMPERATURE ♦♦♦
•••
•••