PANAHON UPDATE on
Tropical Depression 08W
as of 11 July 2011 @ 9:48pm Ph Time
LPA 90W is now upgraded into Tropical Depression 08W about 1,270 km ENE of Saipan. Winds in the area are estimated at 55 kph and is moving west slowly at 5 kph.
INITIAL FORECAST:
08W shall move WNW to Westward in the next few days gradually strengthening into a Tropical Storm and Typhoon status in the later part of the forecast. It shall pass very far to the north of Saipan and Guam but somehow closer to the south of Iwo To Island...mostly lingering in open waters of the warm Pacific Ocean between 11 to 16 July 2011. By 16 July 2011, it shall be about 1,385 km ENE of Basco, Batanes. During this time, it should have intensified into a very strong typhoon with peak wind gusts of up to 195 kph!
Meanwhile, LPA 91W located about 750 km East of Sorsogon and LPA 92W is located 1,360 km east of Ilagan, Isabela. Intertropical Convergence Zone continues to affect the country. Fair to heavy rainy periods associated with lightning and thunderstorms must be expected.
===
♦♦♦ LATEST TRACKING MAP OF TC 08W ♦♦♦
===
The IMAGES below are always UPDATED:
♦♦♦ LATEST WESTERN PACIFIC SATELLITE IMAGE ♦♦♦
Click here for the Latest HI-RES Satellite Image
Click here for the Latest Flash Satellite Video
===
♦♦♦ LATEST WESTERN PACIFIC RAIN RATE ♦♦♦
===
♦♦♦ LATEST WESTERN PACIFIC SURFACE WIND ♦♦♦
===
♦♦♦ LATEST PHILIPPINE WATER WAVE HEIGHT AND DIRECTION ♦♦♦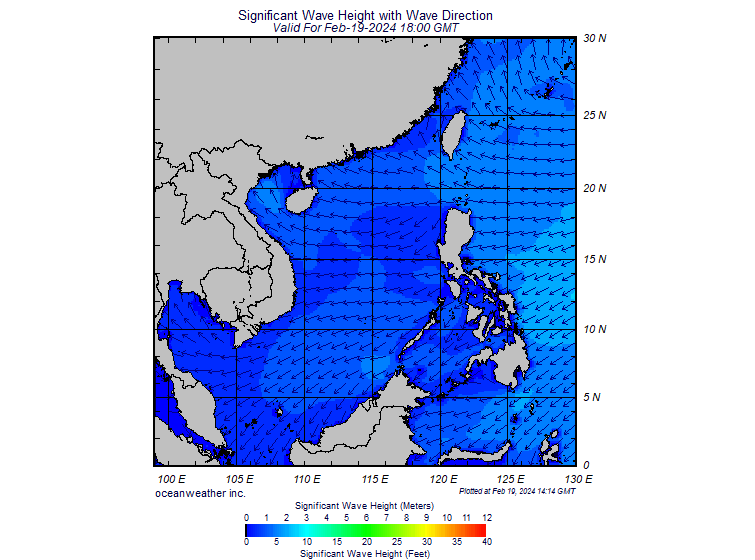 ===
♦♦♦ LATEST WESTERN PACIFIC WAVE HEIGHT AND DIRECTION ♦♦♦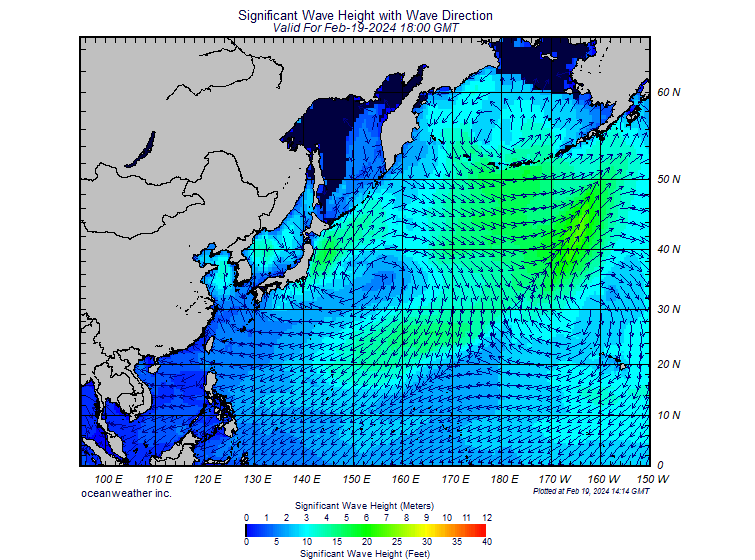 ===
♦♦♦ LATEST WESTERN PACIFIC SEA SURFACE TEMPERATURE ♦♦♦
•••
•••