The Low Pressure Area east of the Philippines is now Tropical Depression FALCON (07W), accelerating NW at 20 kph along the East Philippine Sea closer to the Bicol Region. At 6:32am today, 22 June, it is about 410 km East of Virac, Catanduanes or some 515 km East of Naga City/CWC. FALCON has wind gusts of up to 65 kph.
Initial forecasts show the system moving NW to NNW along the Philippine Sea and shall turn northward by 25 June cutting through Hateruma Shima and Iriomote-jima in the vicinity of Taketomi, Yaeyama District in Okinawa, Japan. The system shall, then, move into the East China Sea and towards the island of Cheju do in the province of Jeju, South Korea.
At 2pm today, FALCON shall be 500 km NE of Baras, Catanduanes or 825 km ESE of Baler, Aurora. Wind gusts shall intensify to 75 kph.
5-Day TROPICAL DEPRESSION FALCON(07W) Forecast Positions & Strength
AREAS HAVING PUBLIC STORM SIGNAL WARNING
None
FORECAST ANALYSIS AND EFFECTS
FALCON/07W's impressive circulation is still consolidating over water. Its western bands are reaching Bicol and Visayas area. Strong Southwest Moonsoon is being experienced in Mindanao that is being enhanced by this system. FALCON shall remain over the East Philippine Sea and there is no immediate landfall threat in the Philippines as of this forecast. The system deviated a slight WNW track 6 hours ago making it slightly closer to Catanduanes. It is expected to return to its usual NW movement afterwards. It shall make a poleward turn beginning 24 June, missing Taiwan, and hitting the Yaeyama Islands (Hateruma Shima and Iriomote-jima) of Okinawa, Japan sometime in the early morning of 25 June before entering the East China Sea where it is expected to transition into an Extra-tropical Disturbance. The system shall be out of the Philippine Area of Responsiblity (PAR) by 25 June. FALCON shall be approaching the South Korean Island of Cheju Do in the province of Jeju, South Korea by 27 June.
FALCON shall enhance the Southwest Moonsoon. Expect rains throughout the Philippines while this system hovers the East Philippine Sea. Beware of flashfloods and landslides that could be triggered by this disturbance.
•••
SATELLITE IMAGE as of 22 June @ 7am
===
SATELLITE FIX as of 22 June @ 6:32am
===
The SATELLITE IMAGES below are always UPDATED:
♦♦♦ LATEST TRACKING MAP OF FALCON/07W ♦♦♦
===
♦♦♦ LATEST WESTERN PACIFIC SATELLITE IMAGE ♦♦♦
Click here for the Latest HI-RES Satellite Image
Click here for the Latest Flash Satellite Video
===
♦♦♦ LATEST WESTERN PACIFIC RAIN RATE ♦♦♦
===
♦♦♦ LATEST WESTERN PACIFIC SURFACE WIND ♦♦♦
===
♦♦♦ LATEST PHILIPPINE WATER WAVE HEIGHT AND DIRECTION ♦♦♦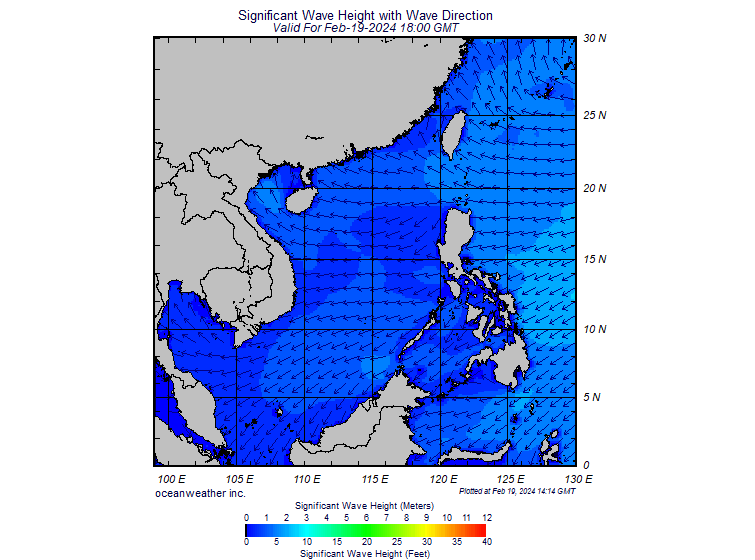 ===
♦♦♦ LATEST WESTERN PACIFIC WAVE HEIGHT AND DIRECTION ♦♦♦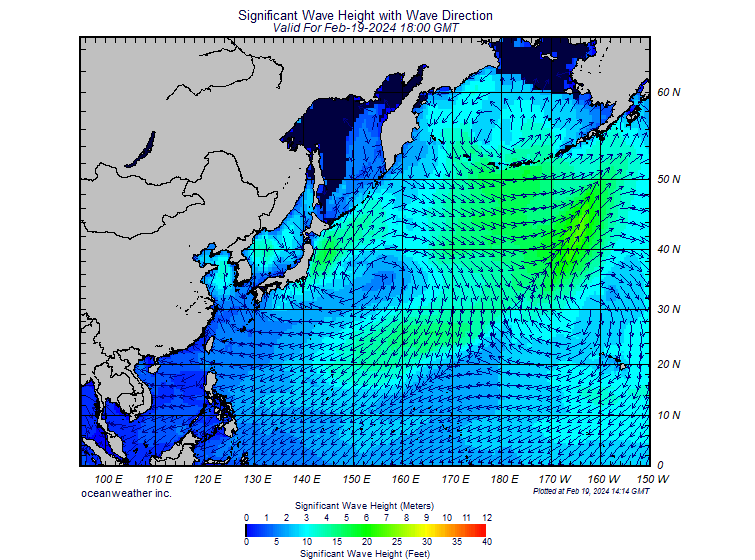 ===
♦♦♦ LATEST WESTERN PACIFIC SEA SURFACE TEMPERATURE ♦♦♦
•••
•••