Tropical Storm FALCON/07W/Meari continues to accelerate at 27 kph and intensifies along the East Philippine Sea. The system dipped slightly WSW several hours ago. At 9:32pm, 22 June, it is about 210 km NE of Pandan, Catanduanes or 410 km ESE of Casiguran, Aurora. FALCON has wind gusts of up to 90 kph.
Forecast still shows the system to resume moving NW along the Philippine Sea and gliding very close to the east of Basco, Itbayat and Mavudis Island in Extreme Northern Luzon and also passing very close to Orchid Island before making landfall in Taiwan on the night of 24 June. A second landfall in Eastern China is also expected in the morning of 25 June.
At 8am tomorrow, FALCON shall be 275 km NE of Ilagan, Isabela or 340 km SE of Camiguin Island. Wind gusts shall intensify to 100 kph.
5-Day TROPICAL STORM FALCON/07W(Meari) Forecast Positions & Strength
AREAS HAVING PUBLIC STORM SIGNAL WARNING
Signal No. 1
Isabela
Cagayan
Calayan Group of Is.
Babuyan Group of Is.
Batanes Group of Is.
FORECAST ANALYSIS AND EFFECTS
FALCON/07W/Meari's circulation remains over water and has become better organized. It is forecast to intensify further. Satellite imageries now reveal a flaring of very thick storm clouds to the southeast and west of the circulation indicating the existence of two (2) eyes or low level circulation centers. The Philippine Sea's very warm temperature continues to fuel the storm's development. Rough seas along the coast Catanduanes is expected. Its southwestern bands continue to affect Bicol, Quezon Province, Samar and Leyte. Strong Southwest Moonsoon is being experienced in Mindanao and other parts of the country that is being enhanced by this system.
FALCON shall remain over the East Philippine Sea and there is no immediate landfall threat to the Philippines as of this forecast except for a very close pass to the east of Extreme Northern Luzon. The storm still calls for a Taiwan-Eastern China landfall. FALCON shall continue moving NW passing to the east of Extreme Northern Luzon in the morning 24 June. Landfall in Eastern Taiwan follows on the night of 24 June until the early morning of 25 June.
In Taiwan, it shall traverse Luye, Taitung County then turn NNW passing very close to Mount Yu. It shall continue moving near Guosing, Nantou County then near Dongshih, Tongluo Miaoli County and Houlong Township. It shall exit into the Southwestern part of the East China Sea and is forecast to turn north to NE.
In the morning of 25 June until 26 June, FALCON shall make its second landfall in Eastern China near Dayu Shan Island and Fuding City. It shall pass very close to Shaoxing and Jiaxing turning NE over Kunshan and Haimen Jiangsu Province. FALCON shall then move into the Yellow Sea, west of South Korea, by 27 June where it shall dissipate.
FALCON shall enhance the Southwest Moonsoon. Expect rains throughout the Philippines while this system hovers the East Philippine Sea. Beware of flashfloods and landslides that could be triggered by this disturbance. Strong far-fetched sea waves can also be expected along the eastern coast of Luzon being generated by this storm. All sea vessels must be alerted.
===
The SATELLITE IMAGES below are always UPDATED:
♦♦♦ LATEST TRACKING MAP OF FALCON/07W/MEARI ♦♦♦
===
♦♦♦ LATEST WESTERN PACIFIC SATELLITE IMAGE ♦♦♦
Click here for the Latest HI-RES Satellite Image
Click here for the Latest Flash Satellite Video
===
♦♦♦ LATEST WESTERN PACIFIC RAIN RATE ♦♦♦
===
♦♦♦ LATEST WESTERN PACIFIC SURFACE WIND ♦♦♦
===
♦♦♦ LATEST PHILIPPINE WATER WAVE HEIGHT AND DIRECTION ♦♦♦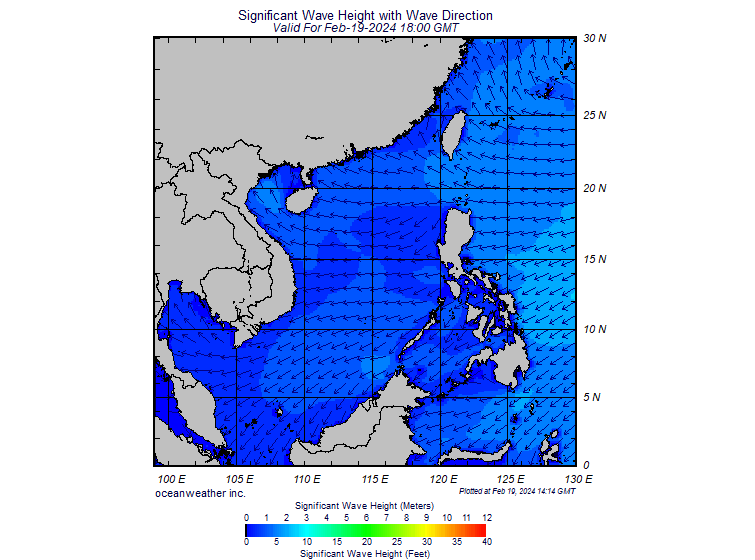 ===
♦♦♦ LATEST WESTERN PACIFIC WAVE HEIGHT AND DIRECTION ♦♦♦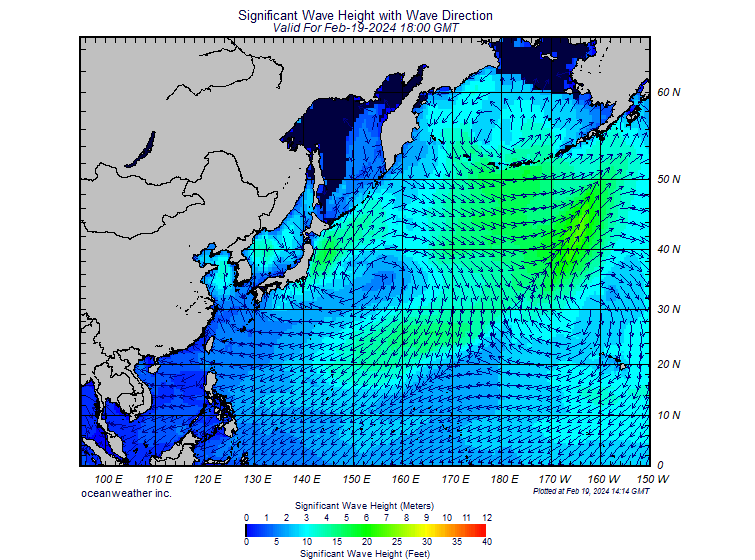 ===
♦♦♦ LATEST WESTERN PACIFIC SEA SURFACE TEMPERATURE ♦♦♦
•••
•••