Tropical Depression FALCON (07W) intensifies into a Tropical Storm accelerating WNW to NW at 22 kph along the East Philippine Sea closer to the Bicol Region. At 12:32pm today, 22 June, it is about 345 km ENE of Virac, Catanduanes or some 440 km ENE of Naga City/CWC. FALCON has wind gusts of up to 85 kph.
New forecasts show the system moving WNW to NW along the Philippine Sea and making landfall in Taiwan on the night of 24 June or early morning of 25 June. A second landfall in Eastern China is also expected on the night of 25 June until the early hours of 26 June.
At 8pm tonight, FALCON shall be 310 km NE of Bagamanoc, Catanduanes or 575 km ESE of Baler, Aurora. Wind gusts shall intensify to 75 kph.
5-Day TROPICAL STORM FALCON(07W) Forecast Positions & Strength
AREAS HAVING PUBLIC STORM SIGNAL WARNING
None
FORECAST ANALYSIS AND EFFECTS
FALCON/07W's impressive circulation remains over water. Its southwestern bands continue to affect Bicol and Visayas area. Strong Southwest Moonsoon is being experienced in Mindanao that is being enhanced by this system. FALCON shall remain over the East Philippine Sea and there is no immediate landfall threat in the Philippines as of this forecast. The system deviated a slight WNW track 6 hours ago making it slightly closer to Catanduanes shifting the forecast more to the west predicting a Taiwan-Eastern China landfall. FALCON shall continue moving NW passing to the east of Extreme Northern Luzon in the morning 24 June. Landfall in Eastern Taiwan follows on the night of 24 June until the morning of 25 June.
In Taiwan, it shall traverse Shiht'i Pi Canyon, passing very close to Fongbin, Hualien County and move NW further near Guangfu, Fonglin and passing to the west of Mount Sylvia. It shall turn northward near Beipo, Hsinchu County and into Hukou Township and shall exit into the Southwestern part of the East China Sea.
On the night of 25 June, FALCON shall make its second landfall in Eastern China near Wenzhou, Zhejiang and brushing the eastern Chinese coast just west of Tiantai Mountain. It shall turn to the northeast moving near Dashijuzhen, Xiaolu, Simingshanzhen, Dalanzhen and Yuyao. It shall brush to the west of Cixi and near Chongshouzhen and Jinshan and very near Shanghai and Jun Macon. FALCON shall then pass between Qidong and Linhecun before going back into the sea somewhere to the south of the Yellow Sea by 27 June.
FALCON shall enhance the Southwest Moonsoon. Expect rains throughout the Philippines while this system hovers the East Philippine Sea. Beware of flashfloods and landslides that could be triggered by this disturbance. Strong far-fetched sea waves can also be expected along the eastern coast of Luzon being generated by this storm. All sea vessels must be alerted.
•••
SATELLITE IMAGE as of 22 June @ 11am
===
SATELLITE FIX as of 22 June @ 12:32pm
===
The SATELLITE IMAGES below are always UPDATED:
♦♦♦ LATEST TRACKING MAP OF FALCON/07W ♦♦♦
===
♦♦♦ LATEST WESTERN PACIFIC SATELLITE IMAGE ♦♦♦
Click here for the Latest HI-RES Satellite Image
Click here for the Latest Flash Satellite Video
===
♦♦♦ LATEST WESTERN PACIFIC RAIN RATE ♦♦♦
===
♦♦♦ LATEST WESTERN PACIFIC SURFACE WIND ♦♦♦
===
♦♦♦ LATEST PHILIPPINE WATER WAVE HEIGHT AND DIRECTION ♦♦♦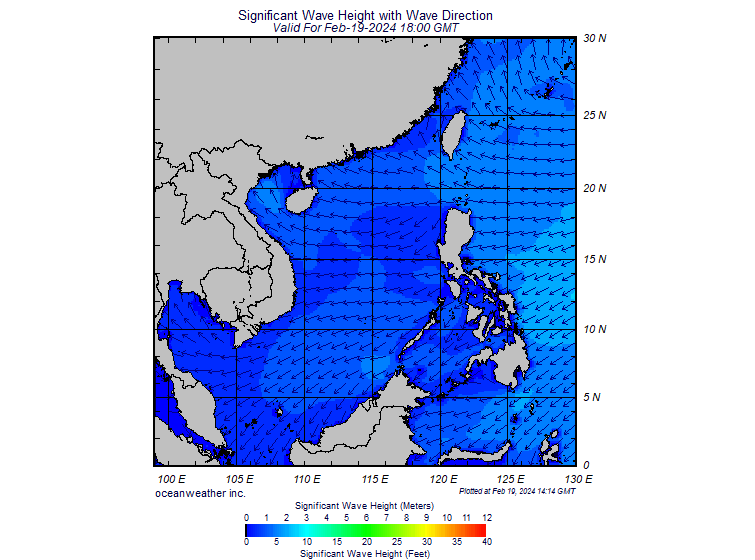 ===
♦♦♦ LATEST WESTERN PACIFIC WAVE HEIGHT AND DIRECTION ♦♦♦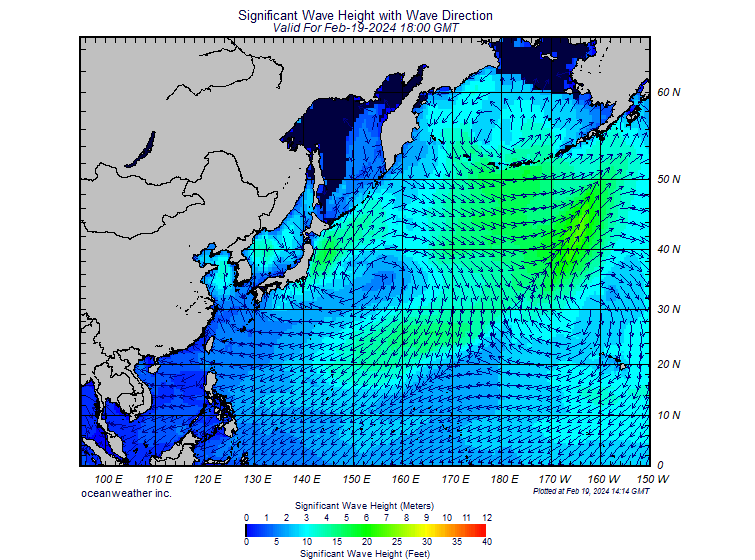 ===
♦♦♦ LATEST WESTERN PACIFIC SEA SURFACE TEMPERATURE ♦♦♦
•••
•••