Tropical Storm FALCON/07W/Meari...now outside the PAR...accelerates further Northward at 33 kph towards the East China Sea after passing near Ishigaki City in Okinawa Prefecture, Japan. At 2am today 25 June, it is about 260 km ENE of Taipei, Taiwan just west of the Okinawa Trough. FALCON has wind gusts of up to 130 kph.
New forecast pops out! MEARI/07W shall now zigzag tracking NNW to NNE for a while over the East China Sea. The system shall cross between the Yellow Sea and Korea's West Sea before moving NE and touching land over P'yongan-bukto, North Korea. It shall move inland further crossing into Jilin Province, People's Republic of China.
At 2pm today, 25 June, FALCON shall be 355 km SE of Shanghai, China. Wind gusts shall intensify to 140 kph.
Click here for the
3-Day TROPICAL STORM FALCON/07W(Meari)
Forecast Positions & Strength
AREAS HAVING PUBLIC STORM SIGNAL WARNING
SIGNAL NO. 4
(above 185 kph winds)

SIGNAL NO. 3
(100 to 185 kph winds)

SIGNAL NO. 2
(60 - 100 kph winds)

SIGNAL NO. 1
(from 45 - 60 kph winds)

NONE
NONE
NONE
NONE

FORECAST ANALYSIS AND EFFECTS
FALCON/07W/Meari continues to accelerate NNW after lashing the Yaeyama and Southern Ryukyu Islands particularly Ishigaki City. Its southern rainbands are still over Yaeyama and Southern Ryukyu Islands. Its northwestern vortice covers Taiwan including Southeastern China while some of its outer northeastern clouds are reaching Extreme Southern Japan. The Philippines is now under the Southwest Moonsoon spell. Weather shall return to normal in most parts of the country as FALCON pulls away.
MEARI/07W is now headed for Northwestern Korea. It shall move in a slight zigzag direction (NNE to NNW) while hovering East China Sea today until tomorrow. By early 27 June, it shall be between the Yellow Sea and West Sea.
It shall turn NE towards P'yongan-bukto, North Korea. The system shall move inland near Yongchon and shall cross Yalu River into Northeastern China. It shall continue tracking inland passing very close to Baishanshi, Jilin Province reaching to the west of Dunhua City in the Yanbian Korean Autonomous Prefecture where it shall dissipate.
FALCON shall continue to enhance the Southwest Moonsoon. Expect rains throughout the Philippines. Beware of flashfloods and landslides that could be triggered by this disturbance. Strong far-fetched sea waves can also be expected along the coasts of Luzon, Southeastern China, Taiwan, Southern Japan, Yaeyama and Ryukyu Islands. All sea vessels must be alerted.
P.S.
This will be the FINAL Advisory on this Tropical Disturbance. A new advisory will be issued once a new tropical disturbance becomes a threat to our country. Mabalos po.
•••
UPDATED SATELLITE FIX BULLETIN
===
The IMAGES below are always UPDATED:
♦♦♦ FORECAST MODELS FOCUS: FALCON/07W/MEARI ♦♦♦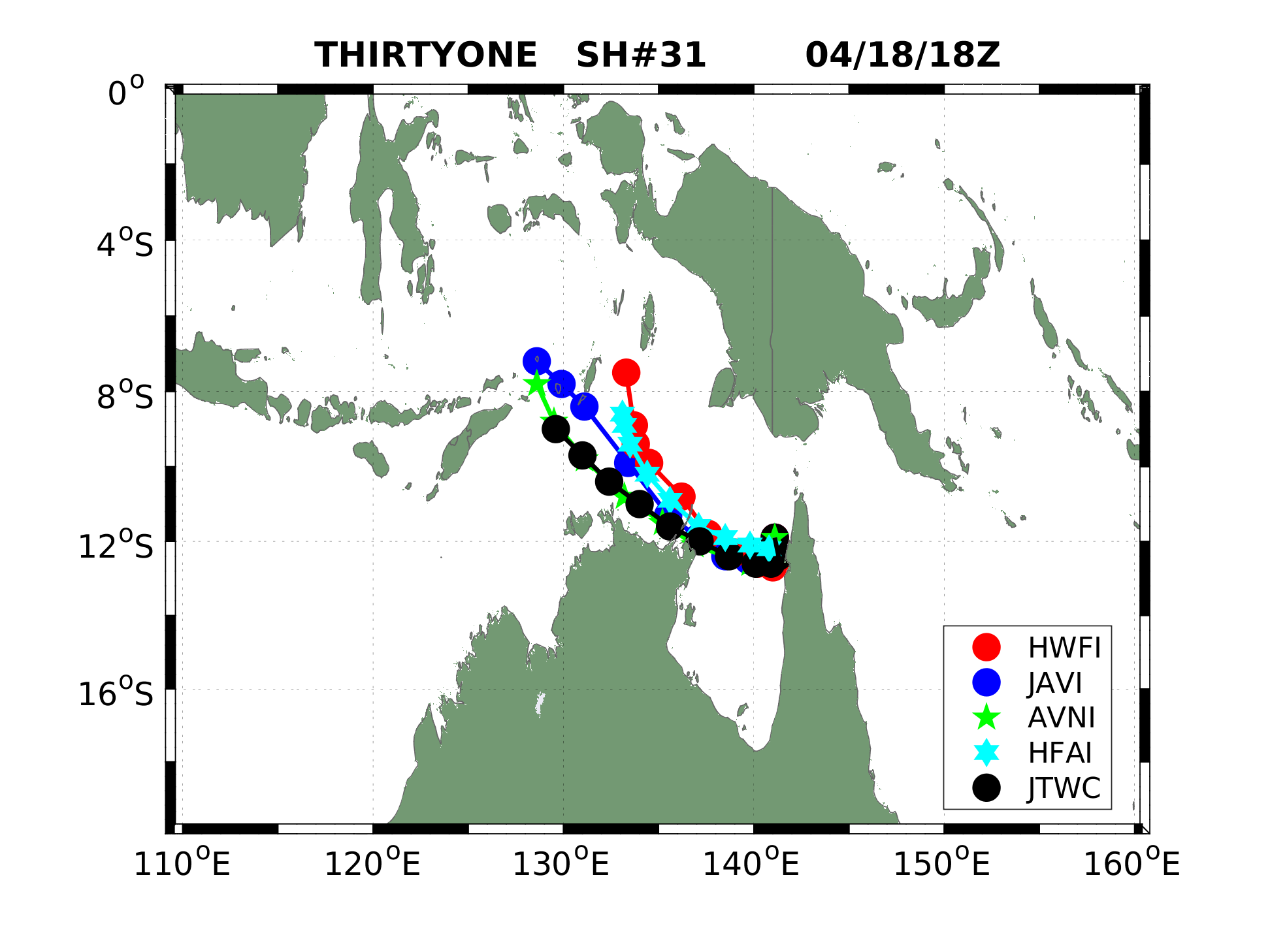 ===
♦♦♦ LATEST TRACKING MAP OF FALCON/07W/MEARI ♦♦♦
===
♦♦♦ LATEST WESTERN PACIFIC SATELLITE IMAGE ♦♦♦
Click here for the Latest HI-RES Satellite Image
Click here for the Latest Flash Satellite Video
===
♦♦♦ LATEST WESTERN PACIFIC RAIN RATE ♦♦♦
===
♦♦♦ LATEST WESTERN PACIFIC SURFACE WIND ♦♦♦
===
♦♦♦ LATEST PHILIPPINE WATER WAVE HEIGHT AND DIRECTION ♦♦♦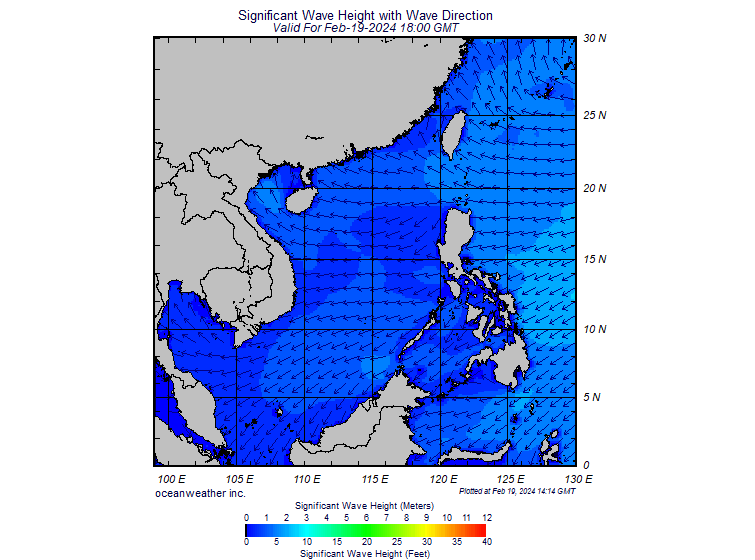 ===
♦♦♦ LATEST WESTERN PACIFIC WAVE HEIGHT AND DIRECTION ♦♦♦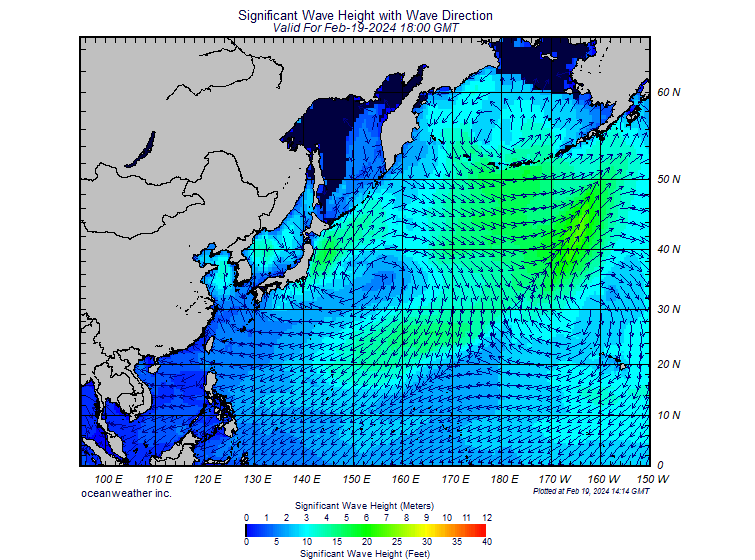 ===
♦♦♦ LATEST WESTERN PACIFIC SEA SURFACE TEMPERATURE ♦♦♦
•••
•••