Tropical Storm FALCON/07W/Meari moving NW at 22 kph along the East Philippine Sea now located to the east of Cagayan. At 12:32am, 24 June, it is about 450 km ESE of Camiguin Island. FALCON has wind gusts of up to 90 kph. FALCON's rainbands continue to cover almost the entire Philippines as depicted in the very latest Satellite imageries.
The relocation of its center earlier did not affect the forecast prognosis which still shows the system moving NW along the Philippine Sea and gliding to the east of Extreme Northern Luzon and Taiwan directly cutting to the east of Taketomi in Yaeyama District, Okinawa, Japan before turning poleward and deviating a northeast forward movement towards the East China Sea and into Korea's West Sea before touching down into North Korea.
At 2am today, FALCON shall be 430 km ESE of Basco, Batanes. Wind gusts shall intensify to 100 kph.
Click here for the
4-Day TROPICAL STORM FALCON/07W(Meari)
Forecast Positions & Strength
AREAS HAVING PUBLIC STORM SIGNAL WARNING
SIGNAL NO. 4
(above 185 kph winds)

SIGNAL NO. 3
(100 to 185 kph winds)

SIGNAL NO. 2
(60 - 100 kph winds)

SIGNAL NO. 1
(from 45 - 60 kph winds)

NONE
NONE
NONE
Isabela
Cagayan
Calayan
Babuyan Grp of Is
Batanes Grp of Is
FORECAST ANALYSIS AND EFFECTS
FALCON/07W/Meari's exposed, elongated eye was seen in a recent satellite pass. Very thick rainclouds with small rotating vortices continue to flare up all around the storm spurting heavy rains and winds. Strong Southwest Moonsoon is being experienced in Mindanao and other parts of the country that is being enhanced by this system.
FALCON shall remain over the East Philippine Sea and there is no immediate landfall threat to the Philippines as of this time. The storm still calls for a Korean landfall. FALCON shall continue moving NW passing to the east of Extreme Northern Luzon by 24 June and moving to the east of Taiwan via Ishigaki-shima Island by 25 June.
On 25 June, FALCON shall turn poleward to NNE towards the East China Sea missing Mainland China and just passing to the east of Shanghai in Eastern China. By 26 June, FALCON shall then turn NE towards Korea's West Sea and shall make landfall in North Korea between Choam-dong and Ch'onggye-ri and slicing through Chagun'gogae. FALCON shall pass to the southeast of Pyongyang and into the southwest of Hamhŭng, South Hamgyŏng Province by 27 June.
FALCON shall enhance the Southwest Moonsoon. Expect rains throughout the Philippines while this system hovers the East Philippine Sea. Beware of flashfloods and landslides that could be triggered by this disturbance. Strong far-fetched sea waves can also be expected along the eastern coast of Luzon being generated by this storm. All sea vessels must be alerted.
•••
UPDATED SATELLITE FIX BULLETIN
===
The IMAGES below are always UPDATED:
♦♦♦ FORECAST MODELS FOCUS: FALCON/07W/MEARI ♦♦♦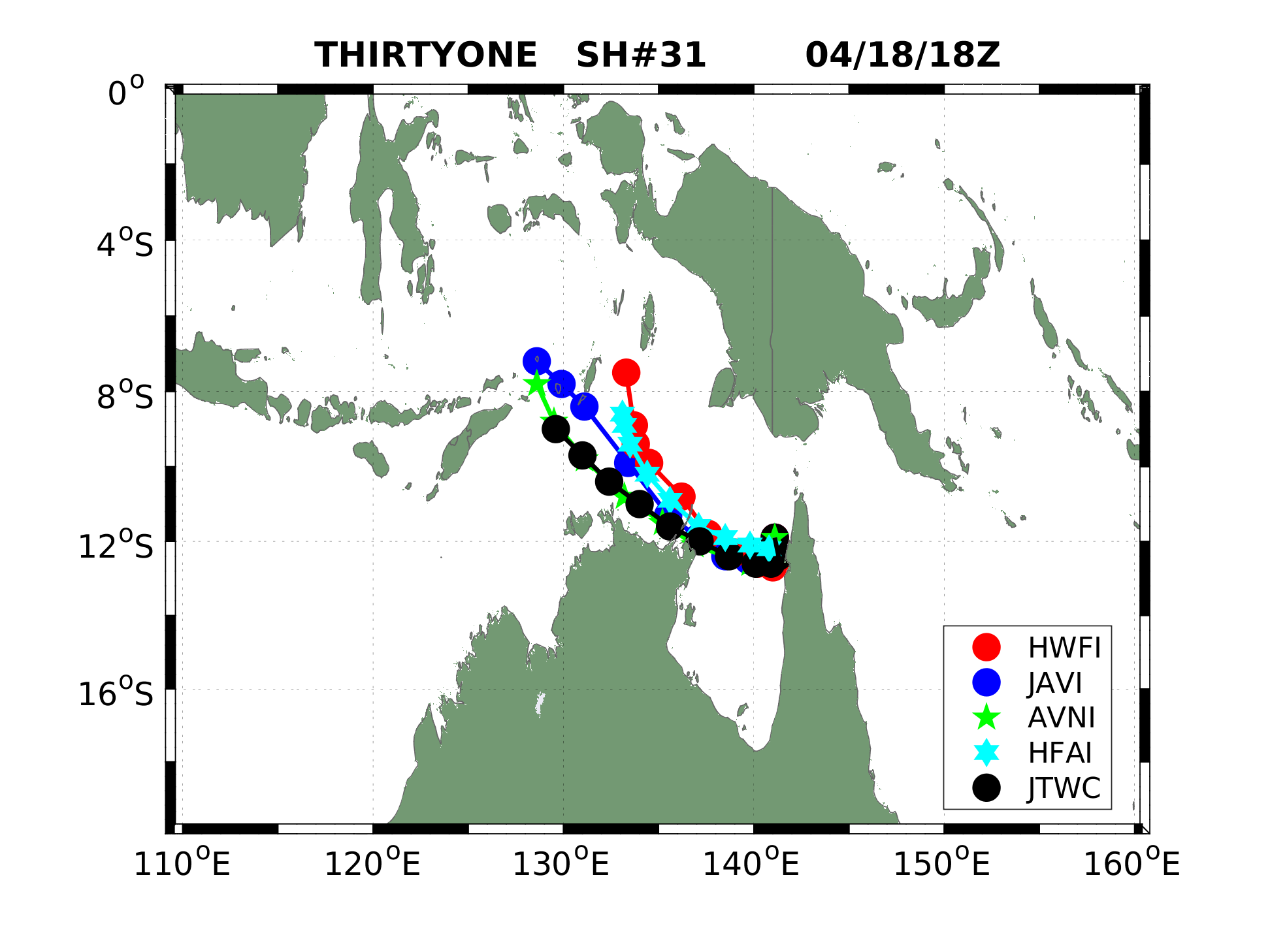 ===
♦♦♦ LATEST TRACKING MAP OF FALCON/07W/MEARI ♦♦♦
===
♦♦♦ LATEST WESTERN PACIFIC SATELLITE IMAGE ♦♦♦
Click here for the Latest HI-RES Satellite Image
Click here for the Latest Flash Satellite Video
===
♦♦♦ LATEST WESTERN PACIFIC RAIN RATE ♦♦♦
===
♦♦♦ LATEST WESTERN PACIFIC SURFACE WIND ♦♦♦
===
♦♦♦ LATEST PHILIPPINE WATER WAVE HEIGHT AND DIRECTION ♦♦♦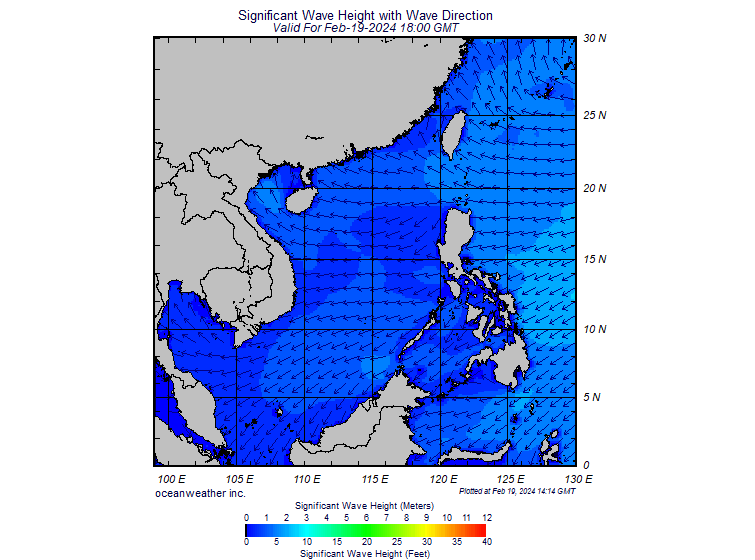 ===
♦♦♦ LATEST WESTERN PACIFIC WAVE HEIGHT AND DIRECTION ♦♦♦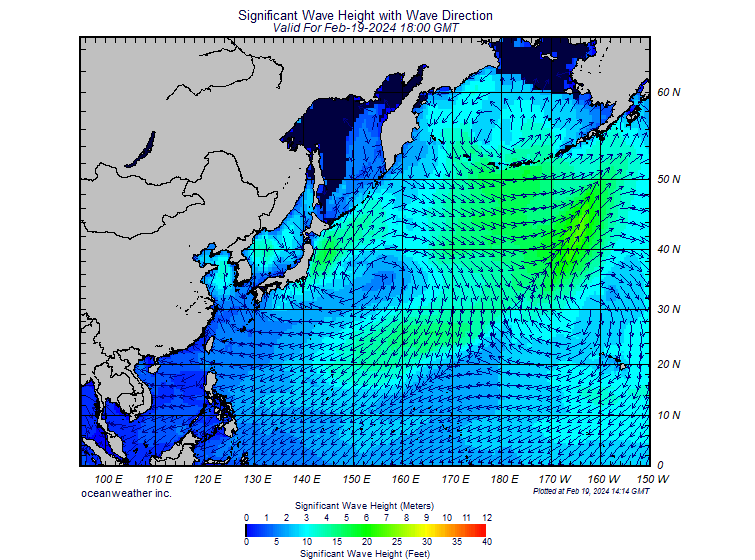 ===
♦♦♦ LATEST WESTERN PACIFIC SEA SURFACE TEMPERATURE ♦♦♦
•••
•••